Dealerslink has become even better with its brand new appraisal integration with VinSolutions CRM, one of the most widely used platforms in this sector. By automating the data transfer process between VIN systems and Dealerslink's Fastbook Appraisal Tool, salespeople can now say goodbye to time-consuming double entry processes – a major game changer that helps dealerships drastically increase efficiency!
After a long journey for many of our dealers, we've finally cracked the VinSolutions system! This revolutionary effort wouldn't have been possible without our fantastic customer base – thank you to all of them.
Trade-in vehicles are now easier to manage than ever with Dealerslink and VinSolutions Trade-in Integrated system. Dealerslink's system can now grab the customer's information (VIN, mileage etc.) from VinSolutions. It's an extremely simple process. Once Dealerslink grabs the info, it is then highlighted on Dealerslink's system with the VinSolutions logo, marking these items clearly so they can be easily identified on FastBook for vehicle appraisals.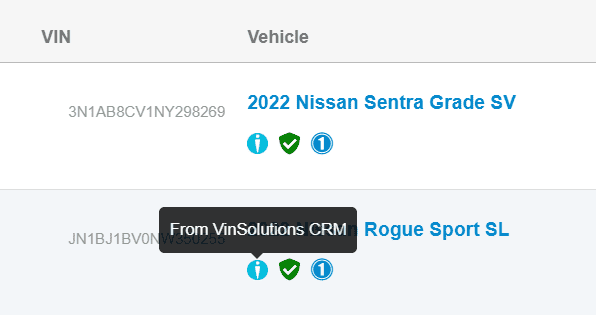 "VinSolutions has joined Elead in having this integration with Dealerslink. We are also pursuing other CRM vendors to provide mutual customers the same seamless appraisal experience too for all major CRM providers."

– Devon Peterson – VP Dealer Services