An Inventory Appraisal Tool for All Dealerships
The fastest and most powerful booking tool in the industry. Scan VINs, compare all books simultaneously, and see your market competition.
Request A Live Demo
Mobile VIN Scanner
The FastBook VIN scanner is the fastest VIN-capturing and appraisal app available to dealers. Instantly scan and compare book values anytime, anywhere.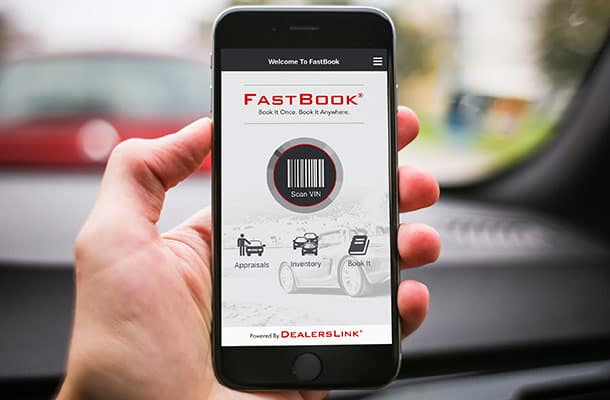 Market Competition
Utilize Competition View to compare real-time prices of exact trim and equipment vehicles currently available in your retail market. You will always know exactly where your vehicles rank.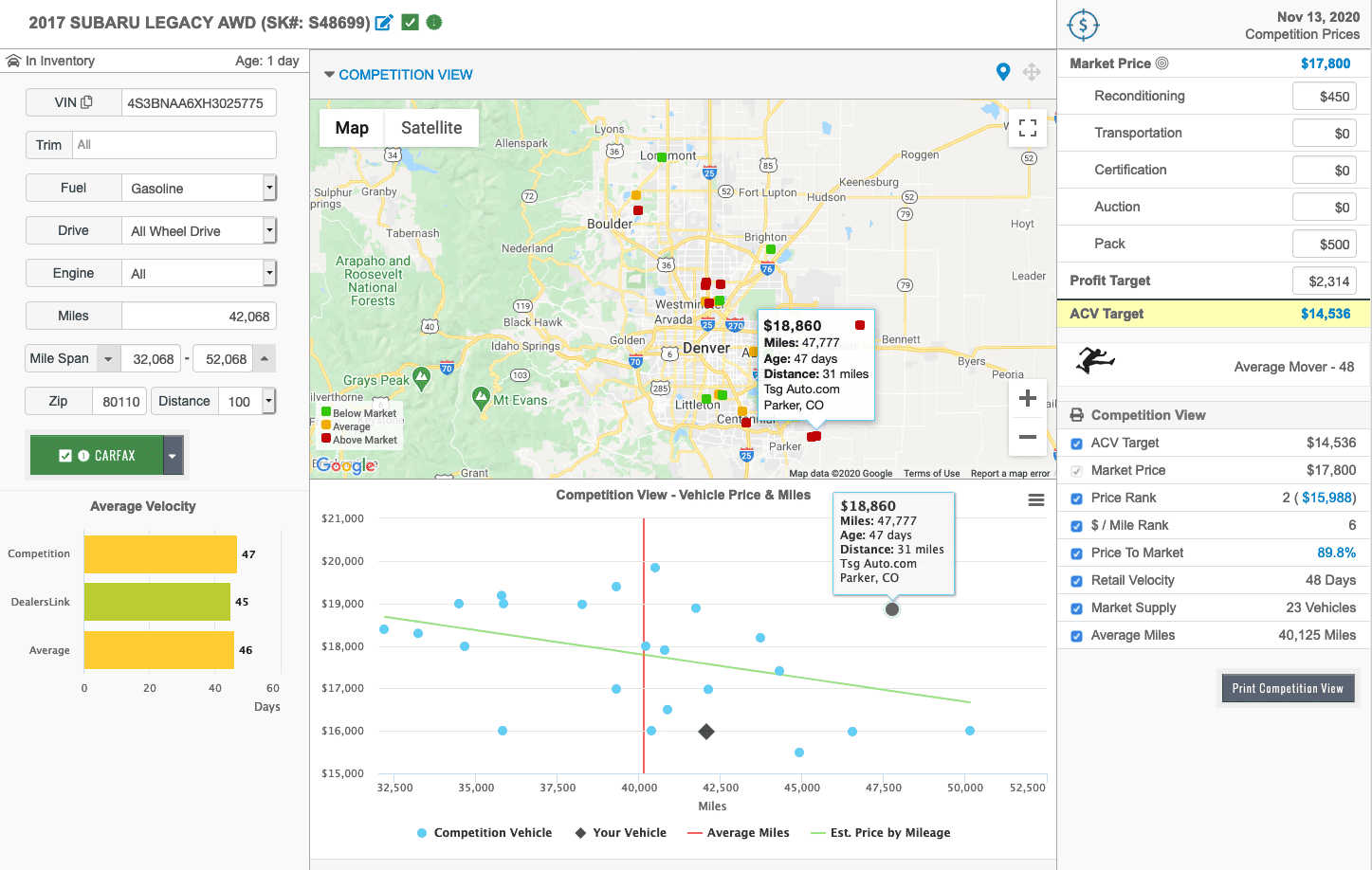 Justify Trade Values
Appraise accurately and efficiently using the data-based trade justification feature. With a variety of built-in industry and retail market statistics as well as car history information, dealers are able to maximize profitability during trade-ins.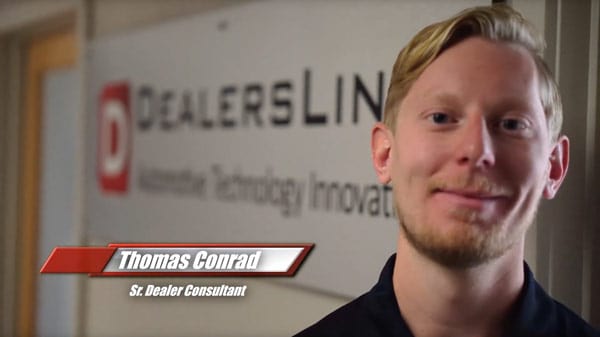 OEM Build Data
Enhanced OEM-build-data automatically pulls all factory equipment and options saving time and allowing for more accurate appraisals.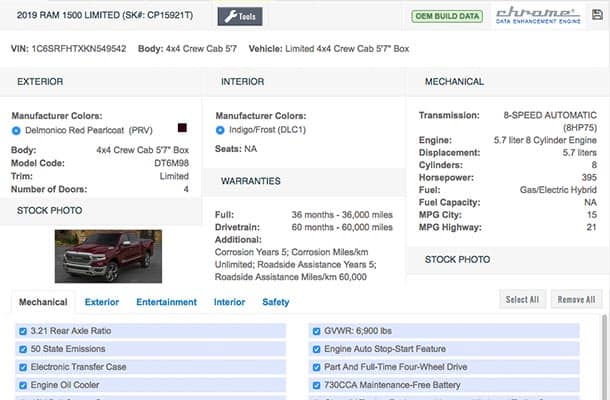 Auction Run Lists
With dealer auction run lists, you don't have to spend hours researching and driving to auctions to appraise inventory. Simply browse your preferred run lists, appraise the units you need, save them to your auction lists, and move on with your day.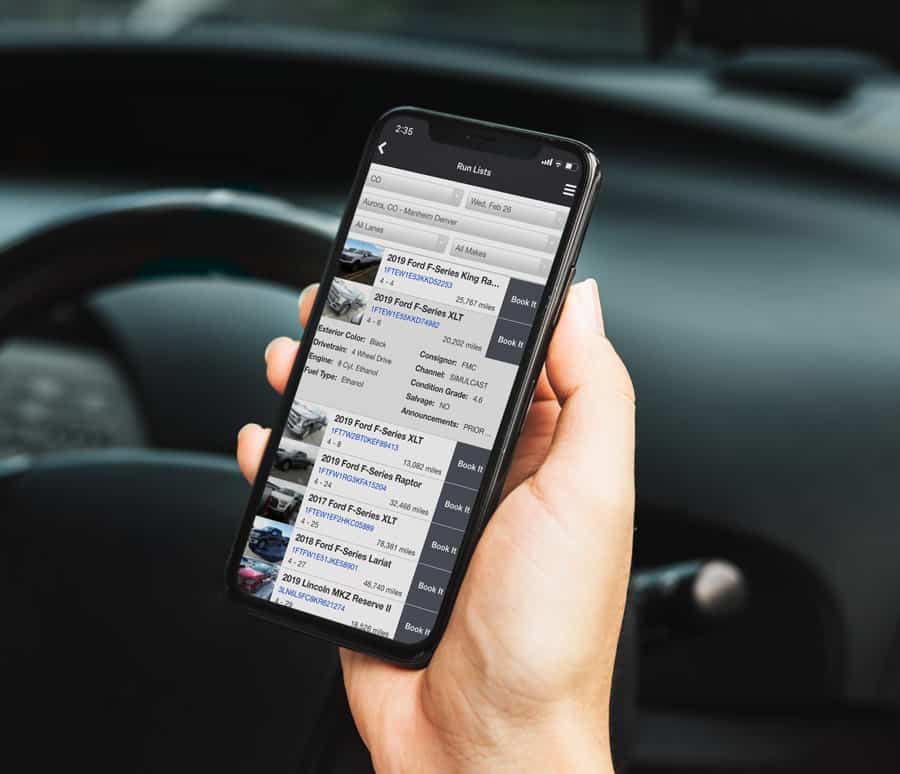 Vehicle Grade
Market-based position data assigns every appraisal a vehicle grade. Gain instant insight on what its competitive position is in your retail market based on price, velocity, vehicle history, and market supply.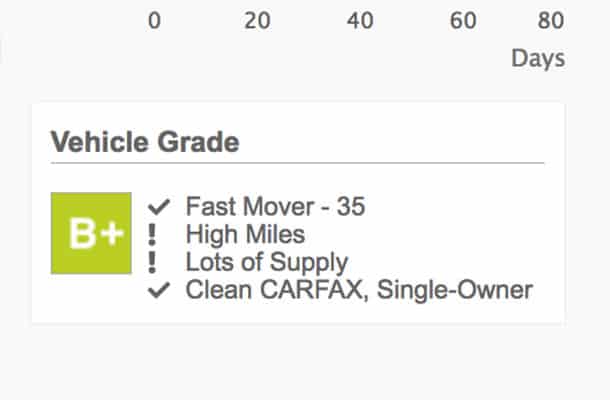 Vehicle History Reports
Seamless integration with CARFAX and AutoCheck allows you to view vehicle history reports and save them for later use.