Used Car Software For Dealerships
The most accurate true market data available empowers Franchise and Independent dealerships to appraise smarter, accelerate turn, and increase profits.
Request A Live Demo
Competitive Pricing
With Dealerslink CompView and True Market Analytics, it's easy to see how competing cars in your market are priced and how quickly they'll turn. Use the Bulk Pricing Tool to set vehicle pricing on the money with just one click.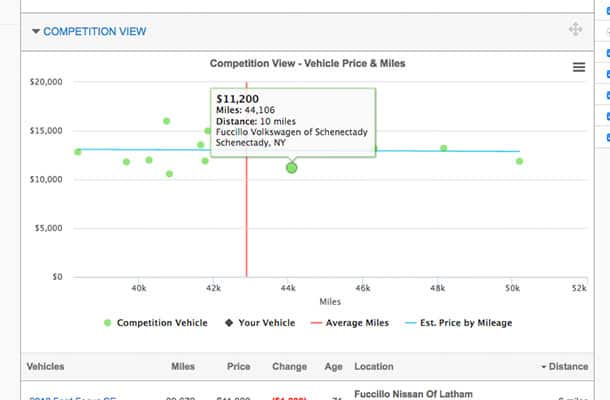 Stocking Recommendations
Add the right vehicles to your inventory based on regional market velocity. Dealerslink automatically identifies the highest grossing, fastest moving vehicles in your local market.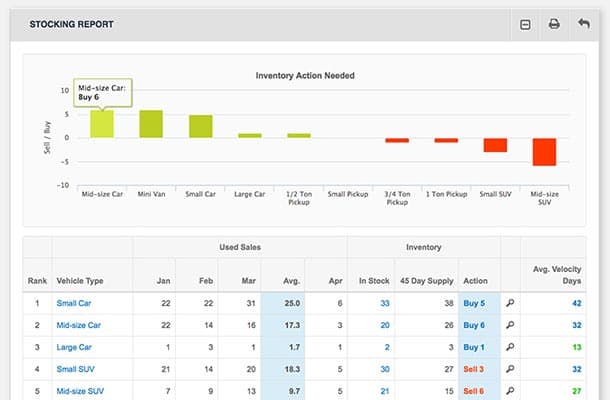 Sourcing
Dealerslink makes it easy for dealers to buy quality inventory that their market demands. Source clean, retail-ready units directly from other Dealerslink members without paying buy or sell fees.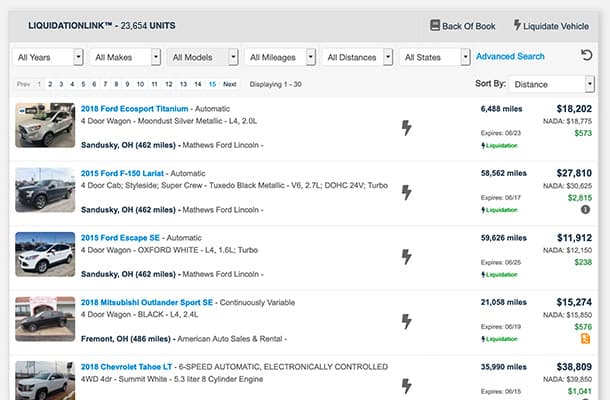 Used-Car Merchandising
Drive more traffic and advertising ROI from your website and third-party sites. Generate compelling and accurate vehicle listings with integrated OEM Build Data, monitor Vehicle Detail Page (VDP) views, create customer brochures, add custom vehicle overlays and more.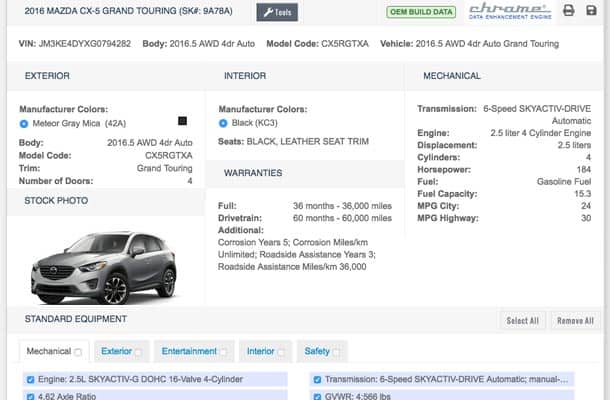 Impel Partnership
Take your vehicle displays to the next level thanks to Impel, the leading provider of 360-degree walk arounds. Easily build shopper trust and put consumers in complete control of vehicle exploration with a fully-immersive virtual reality experience.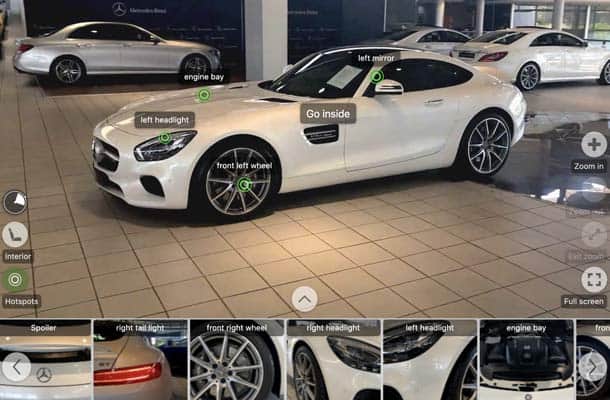 The Most Affordable Used-Car Pricing Tool In The Industry
The average dealer now pays around $2,500 per month for their used-car booking and inventory-management tools. Dealerslink offers a superior platform with more accurate data with no long-term contracts or hidden costs. We work hard to earn your business every month.
REQUEST A DEMO