Automated Advertising for Dealerships
Advertising for dealerships on third-party websites can be both time consuming and difficult to manage. The Dealerslink Advertising Suite exposes your inventory to customers across the nation, automatically creating engaging and effective listings on sites such as Craigslist, Facebook, and eBay Motors at an affordable rate.
Request A Live Demo
Facebook Advertising
Engaging your target customers on a local level is simple with automated advertising for dealerships. Our targeting system allows you to reach your ideal customers, based on location, interests, and behaviors. All campaigns are tracked in your digital dashboard.
Craigslist Plus
Automatically manages your advertising on Craigslist. Determine your monthly ad budget, set listing criteria, and lets it run.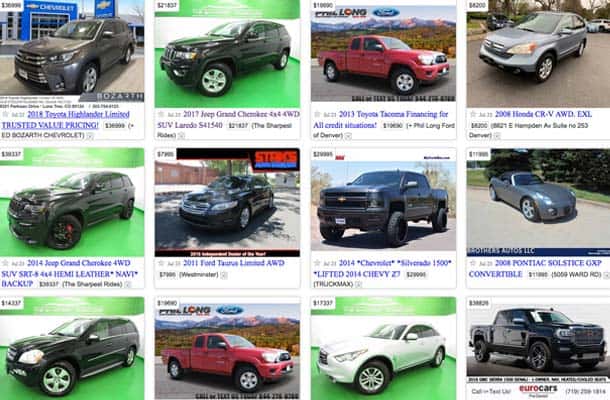 eBay Premier Placement Package
The eBay Premier Placement Package provides automation so you can focus on selling vehicles. Set your filters and let us generate leads for you.