The Biggest Advance in New and Used Competitive Vehicle Pricing
True auto market transparency. See new, used, retail and wholesale vehicle pricing based on hyper-local sales data. Discover, compare, and segment regional markets in seconds. Understand every vehicle, every trim, at every price point.
See how you can harness the power of Competition View.
Request A Live Demo
Market Competition
Utilize Competition View to compare real-time prices of exact trim and equipment vehicles currently available in your retail market. You will always know exactly where your vehicles rank.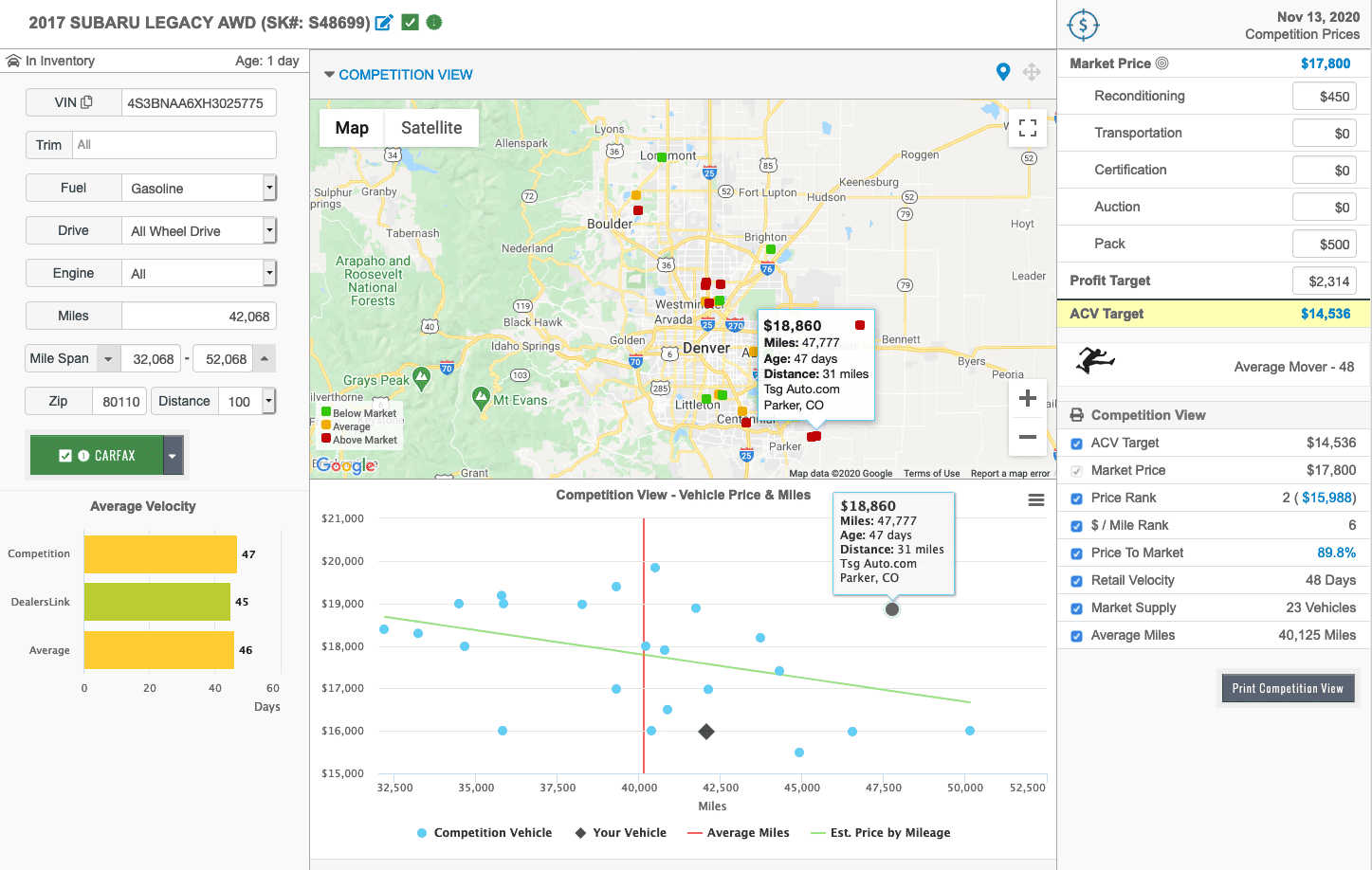 Competition View Heat Maps
Competition View Heat Maps instantly display new and used-car retail pricing data. See how other dealers are pricing similar vehicles regionally or nationwide. Identify trends and optimize vehicle pricing for maximum profit.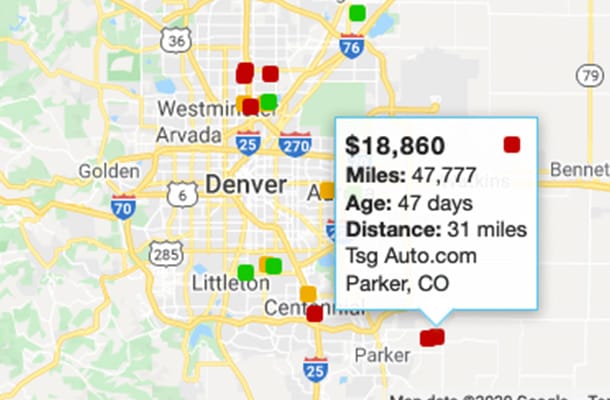 Competition View MSRP
Know exactly how to price new cars to sell more and see more profit. Our Competition View MSRP feature scans every new car website daily and charts competitor new vehicle pricing vs. MSRP so you know exactly where you need to be.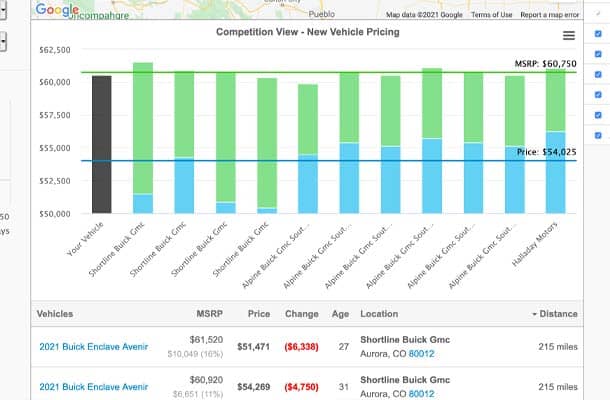 Lost Deal Indicator
If another dealer takes in an appraisal from one of your customers, the Lost Deal Indicator will flag it when that vehicle comes up for sale in the retail market. This allows you to see who you are losing your deals to and when customers are no longer active buyers.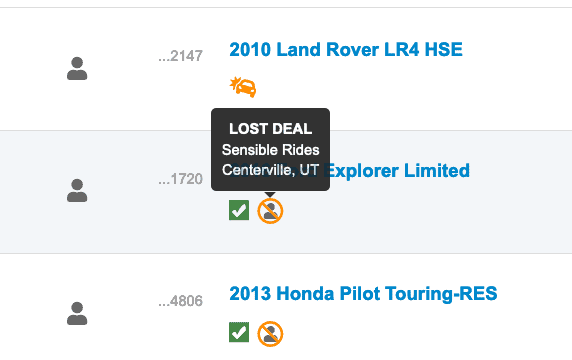 Historical Data
Select and examine how similarly equipped vehicles are valued and priced from different years in the same competitive sets. Compare new prices to similar vehicle values 1-3 years old.