Staying ahead of the game is crucial for success in the competitive world of automotive dealerships. Embracing modern technology can make all the difference, and for Brendan GSM at I20 Chrysler Jeep Dodge Ram, that difference came in the form of Dealerslink. 
Meet Brendan GSM
Brendan GSM, with six years of experience in the automotive industry, has a wealth of knowledge when it comes to managing a dealership. For the past year, he has taken on the role of GSM (General Sales Manager) at I20, a dealership aiming to streamline their processes and enhance customer satisfaction. Brendan's dedication to his work and commitment to delivering the best customer experience led him and his team to explore new solutions, including the adoption of Dealerslink.
Discovering Dealerslink
When I20's owner, Randy Lee, sought a new solution to improve their operations, he valued his team's input. After a thorough product demo, it was clear that Dealerslink stood out among the contenders. At the time, I20 was utilizing vAuto, but it proved to be less user-friendly, resulting in numerous issues. Dealerslink, on the other hand, was a breath of fresh air with its intuitive interface and ease of use.
The Power of Dealerslink
One of the standout features that won Brendan over was the ability to pull OEM window stickers with ease. This capability was particularly valuable when booking out a vehicle, especially given the wide array of variations found in models like the Dodge 1500, 2500, and 3500. Human errors can occur, and occasionally, a certain feature may be overlooked. However, with Enhanced OEM Data from Dealerslink, the chances of missing critical information were significantly reduced.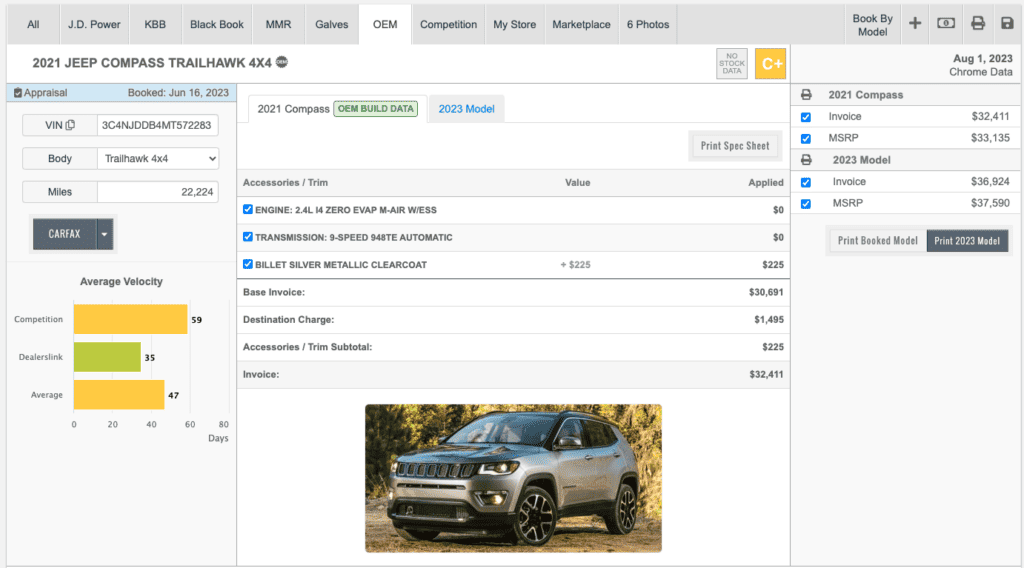 Affordability and Outstanding Support
Apart from its user-friendliness, affordability played a significant role in I20's decision to choose Dealerslink. Compared to other products offering similar services, Dealerslink offered the perfect balance of features and cost-effectiveness, making it a smart investment for the dealership.
But great software is only part of the equation; reliable support is equally vital. When issues arose, I20 was pleased to experience prompt resolution from the Dealerslink team. A quick call to the performance manager ensured that problems were addressed promptly, maintaining smooth operations and reducing any potential downtime.
A Recommendation from Brendan GSM
Based on his firsthand experience, Brendan GSM confidently recommends Dealerslink to fellow dealerships. Its user-friendly nature, coupled with its affordability and excellent support, makes it a standout choice in the market. Dealerslink has revolutionized how I20 operates, providing them with a competitive edge and ultimately benefiting their valued customers.
In a fast-paced industry like automotive sales, having the right tools at your disposal can make or break a dealership's success. Dealerslink has proven to be the ideal solution for I20, enhancing their workflow, reducing errors, and boosting overall efficiency. Brendan GSM's endorsement of Dealerslink speaks volumes about the platform's capabilities and its potential to transform any dealership's operations for the better. If you're looking to take your dealership to new heights, consider exploring the possibilities with Dealerslink.