Dealerslink rapidly expands presence Southeastern U.S.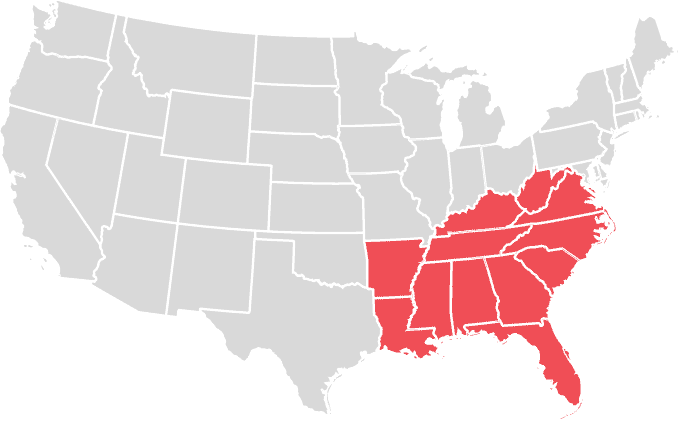 Last February, Dealerslink announced our expansion into the Southeast region. In just over one year since then, we've experienced tremendous growth in this region as dealers are learning about our innovative platform.
There are now more than 400 dealer members in the Southeast region who are benefiting from live market and OEM data for vehicle appraisal, pricing and inventory management at a fraction of their current costs. Furthermore, they are enjoying access to our network of 3,100 plus nationwide dealer partners with a combined 49,000 plus pieces of wholesale inventory… all available with no additional buy fees.
To signify our continued commitment to the Southeast region, we've hired two Sales Executives for this area who have a combined 59 years of experience in the automotive industry:
Randy Roberts – Southeast Regional Sales Director
Randy Roberts – 34 years in the automotive industry as a GM, Consultant, and Owner, as well as 9 years with DealerTrack.
Michael Wood – Southeast Senior Territory Manager
Michael Wood – 25 years' experience including Finance Manager, UCM, GM, Territory Manager for ACV Auctions, and Inventory Management software for DealerTrack/DealerSocket
"Dealerslink's platform has the most powerful live market data," said Roberts.  "Appraise, merchandise, and stock on the same platform with over 50,000 used cars daily for sale is a game changer for dealers! That is what sets us apart from all others and I am proud to be part of this team."
Here is just a sampling of some of the current dealer members in the South East region:
·      Landers McLarty Chrysler Dodge
·      Moss BMW
·      Toyota / Mazda of Fort Walton Beach
·      ZT Motors of Fort Walton Beach – Mercedes / BMW
·      Team One Chevrolet of Gadsden