See opportunity before your competition
CompView Heat Maps, compare any live retail auto market in the country, visually identify any vehicle on any lot, its price, and selling velocity to find the best regions to source inventory.
• Color-Coded Vehicle Pricing Maps
• Full Nationwide Market Transparency
• Visually Identify "Deal Pockets"
• Search Local Avenues for Available Vehicles
Use this cheat sheet to learn to spot inventory opportunities before your competition does.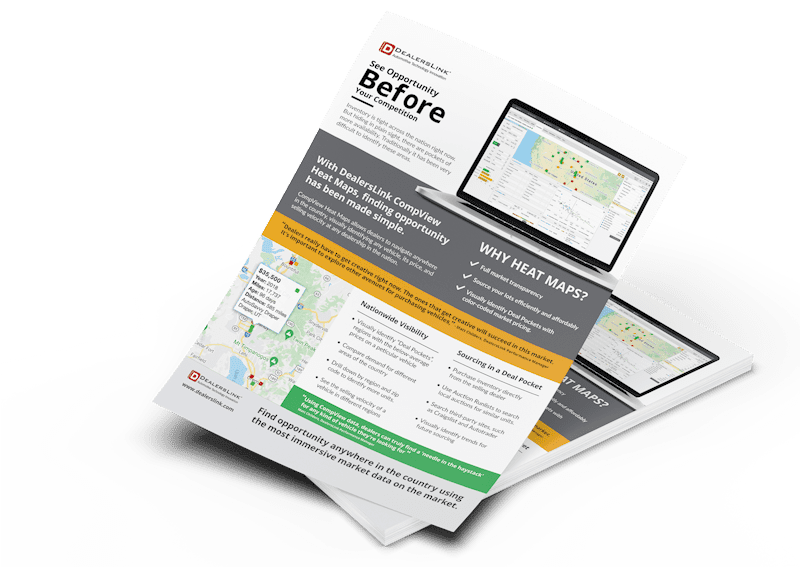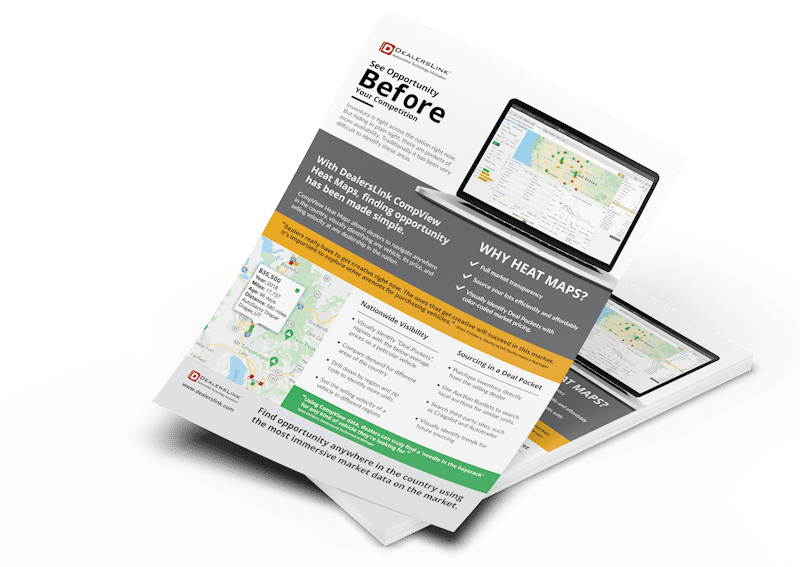 Using CompView data, dealers can truly find a 'needle in the haystack' for any kind of vehicle they're looking for.
Matt Childers
Dealerslink Performance Manager