You're losing deals and you might not know it!
The Lost Deal Indicator Can Help
Download this cheat sheet to learn the four best practices to avoid letting wholesale or trade-in opportunities slip by.
– See who you're losing trades/deals to
– Gauge team performance by employee
– Fix holes in your appraisal processes
– See what your competition is doing with lost deals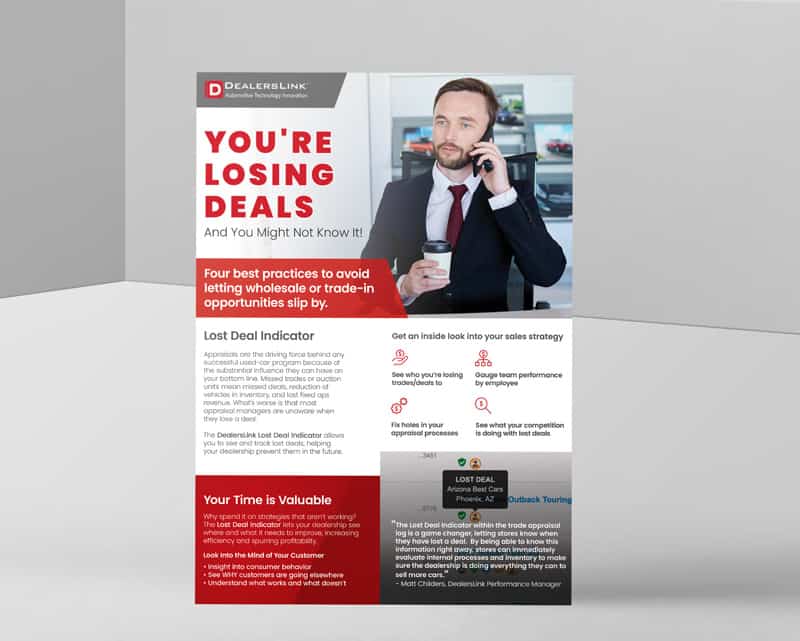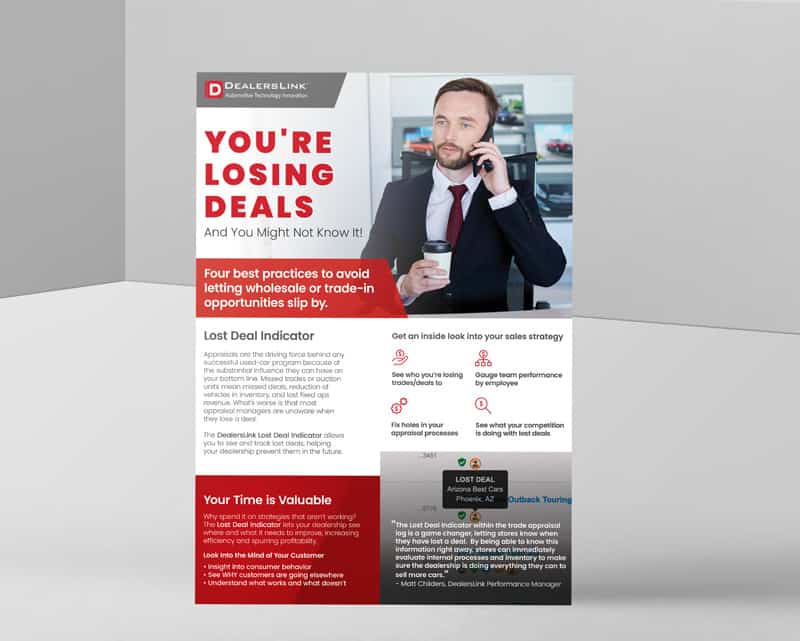 The Lost Deal Indicator on the trade appraisal log is a game-changer! Stores can immediately evaluate internal processes and inventory to make sure the dealership is doing everything they can to sell more cars.
Matt Childers
Dealerslink Performance Manager