If you haven't been able to tell, we're all ecstatic about our new AuctionLink 2.0 launch over here at Dealerslink. With searchable access to 92 Manheim auctions and over 200 independent auctions, this state-of-the-art tool isn't just a big deal for us – it's a big deal for the entire automotive industry. Here are some of our best practices so your dealership can use this platform to its maximum potential:
Stack Your Searches
AuctionLink 2.0 lets you search based on just about any vehicle data point. General search queries include make, model, year, miles, distance, and zip code. For a more advanced search, users can filter based on drives, fuels, transmissions, sales date, and auction locations. However, for best results, we recommend stacking filters. AuctionLink 2.0 allows you to combine multiple queries from the same filter within one search. In other words, search for as many years, models, or types of vehicles as you like, all at once! By stacking your searches, you can cast as small or as large of a net as you like and find exactly the type of inventory you're looking for.
Location is Key
Whether you're looking to source far from home or close by, be sure to check out specific auction locations for hidden deals. Each auction within our system can be broken down individually, as well as stacked, allowing you to get an in-depth view of auction inventory wherever you'd like. Sometimes the best deals are closer than you think!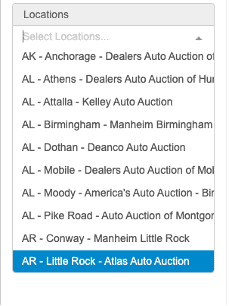 Follow the Lights
To get a better idea of what kind of shape a vehicle is in, be sure to look at the colored circle (or "light") that is below it. Vehicles in great shape will be given a green light, while vehicles in poor shape will be given a red light. Anything in between will be given a yellow light. This rating is based on criteria surrounding condition, history, and wear – giving users an inside look into the value of a vehicle.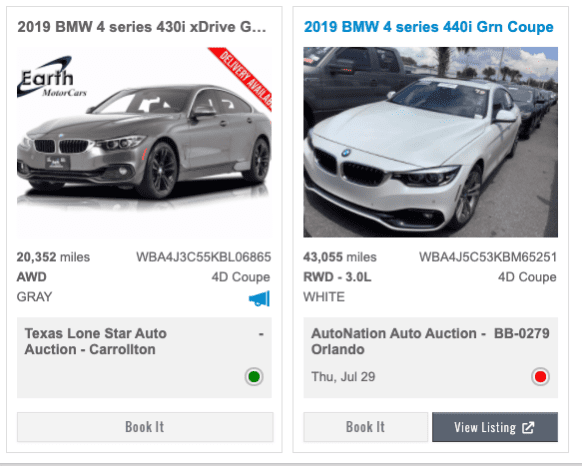 Now that you know how to use the most in-depth automotive search portal on the market, what are you waiting for? Get searching! To learn more, visit our Dealerslink AuctionLink page.