Wholesaling Used Cars In Today's Market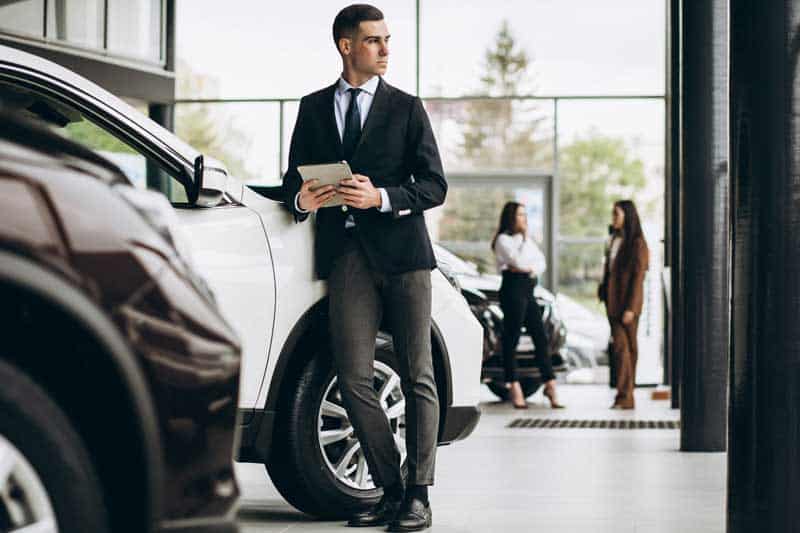 We hear this a lot from dealers we talk to, "I can't make money wholesaling units."
Wholesaling has often been a necessary evil for retail dealers managing inventory. Liquidating trade-ins or aged units, so they aren't tying up funds or lot space. With the goal of getting these units off your lot as quickly as possible with minimal losses. 
Fortunately for today's dealerships, online channels like the Dealerslink Marketplace are making it more efficient to wholesale used vehicles for a profit.
When the pandemic first started, dealers were dumping inventory faster than ever before. We had the most units ever activated on the Dealerslink Marketplace in May 2020. But as the economy re-opened we began seeing unprecedented demand for used vehicles, and inventory levels across the country rapidly dropped to all-time lows in July.
Valuation guides also struggled to adjust to the dramatic swings in values during this period. NADA and Kelly Blue Book values were increasing at rates we have never seen, and dealers needed a new way to manage their wholesale pricing strategies.
Proactive Measures
In response to major book value increases, Dealerslink took proactive measures to ensure the marketplace was still a positive experience for our dealers. Dealerslink consultants added additional gross profit levels based on vehicle cost, worked with dealers to change activation age, and reviewed pricing strategies one on one with them.
"Jess Ford had always been very active on the Marketplace," said Dealerslink Dealer Performance Advisor, Matt Childers. "When I talked to Wade Jess he still wanted to continue to wholesale during the pandemic but was wanting to set the store up for success."
Matt and Wade decided the best move was to change the store's wholesale pricing strategy to an offer based system that would field offers from other dealers with no price listed on a vehicle.
"This was a huge advantage for their Ford dealership that specialized in heavy-duty diesel trucks that were having dramatic increases in book value, said Childers. "As the book values climbed the dealer no longer had to worry about a cost-based pricing system."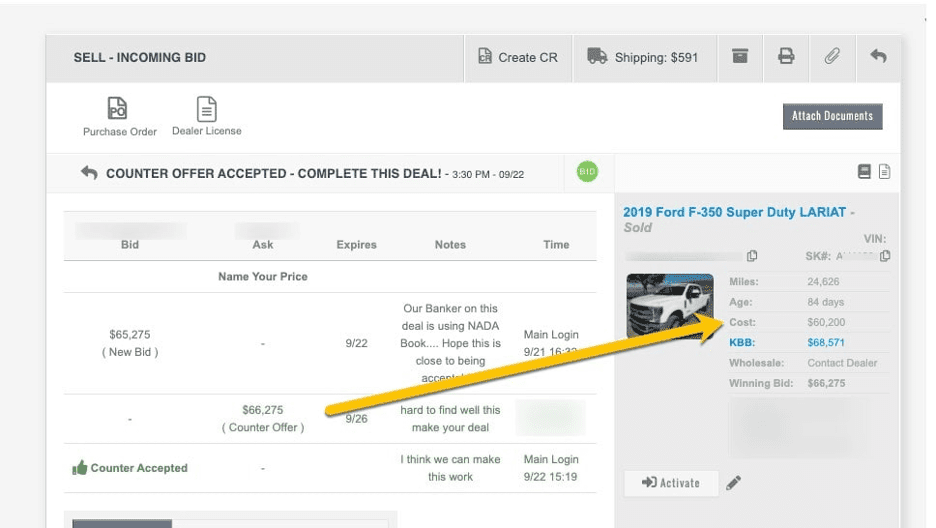 In one instance, a 2019 Ford F350's book value appreciated more than $6,000 over 84 days in stock. Jess Ford was able to capture that increase by wholesaling it to another dealer.  
We've sold more rigs during this pandemic. We kept buying and we kept buying when the market was down but when it turned around it forced us to sell. We've had $10,000 wholesale deals and you just got to sell it. We can't just hold this stuff for our retail customers. That's crazy!

Wade Jess
Wholesale Profit Center
"Don't believe all the hype that you always have to retail a unit," said Childers. "Different markets, in different parts of the country, have different needs. You can still make money wholesaling cars on the Dealerslink Marketplace."
"The nice thing about Dealerslink, is everybody that's on Dealerslink sees the vehicle," said Jess. "So I would say the networking is probably the key."
The Dealerslink Marketplace is a dealer-to-dealer platform that allows selling dealers to sell trades and aged vehicles directly to other dealers. Sell direct to thousands of dealers without paying extra auction fees and transport costs. Avoid losses and turn your dealership into a wholesale profit center with Dealerslink
For more info about the Dealerslink Marketplace please call 844-340-2522 or request a live demo today.