VIN Finder Chrome Extension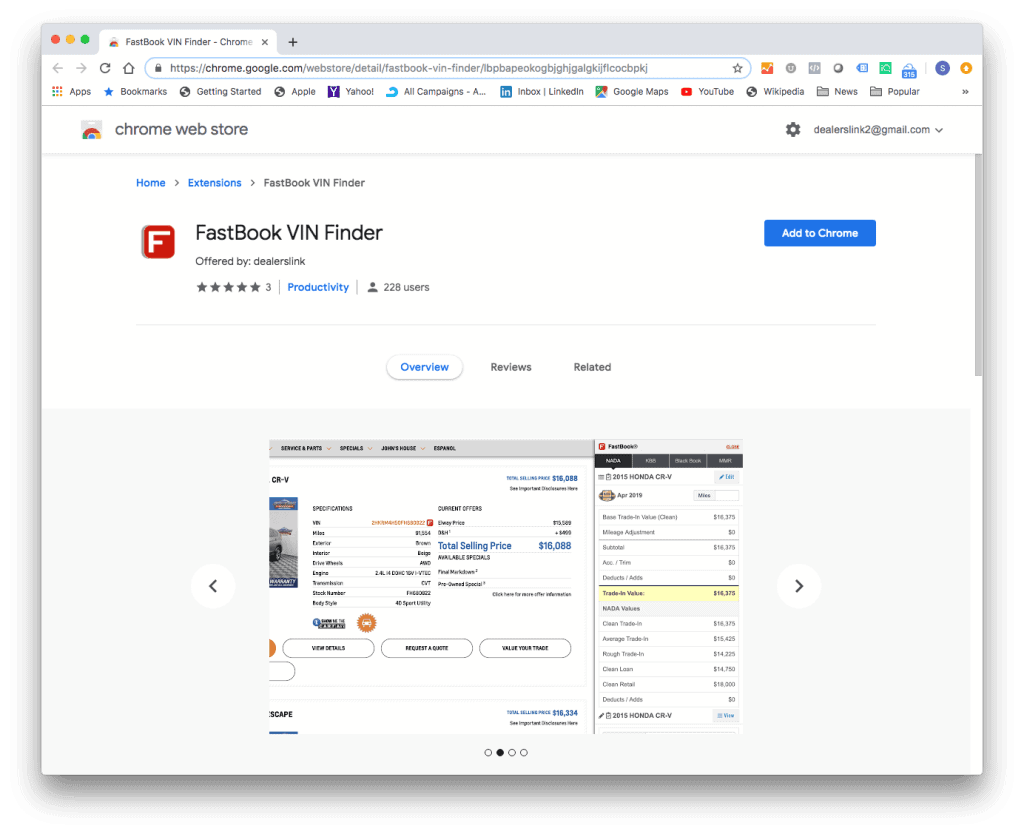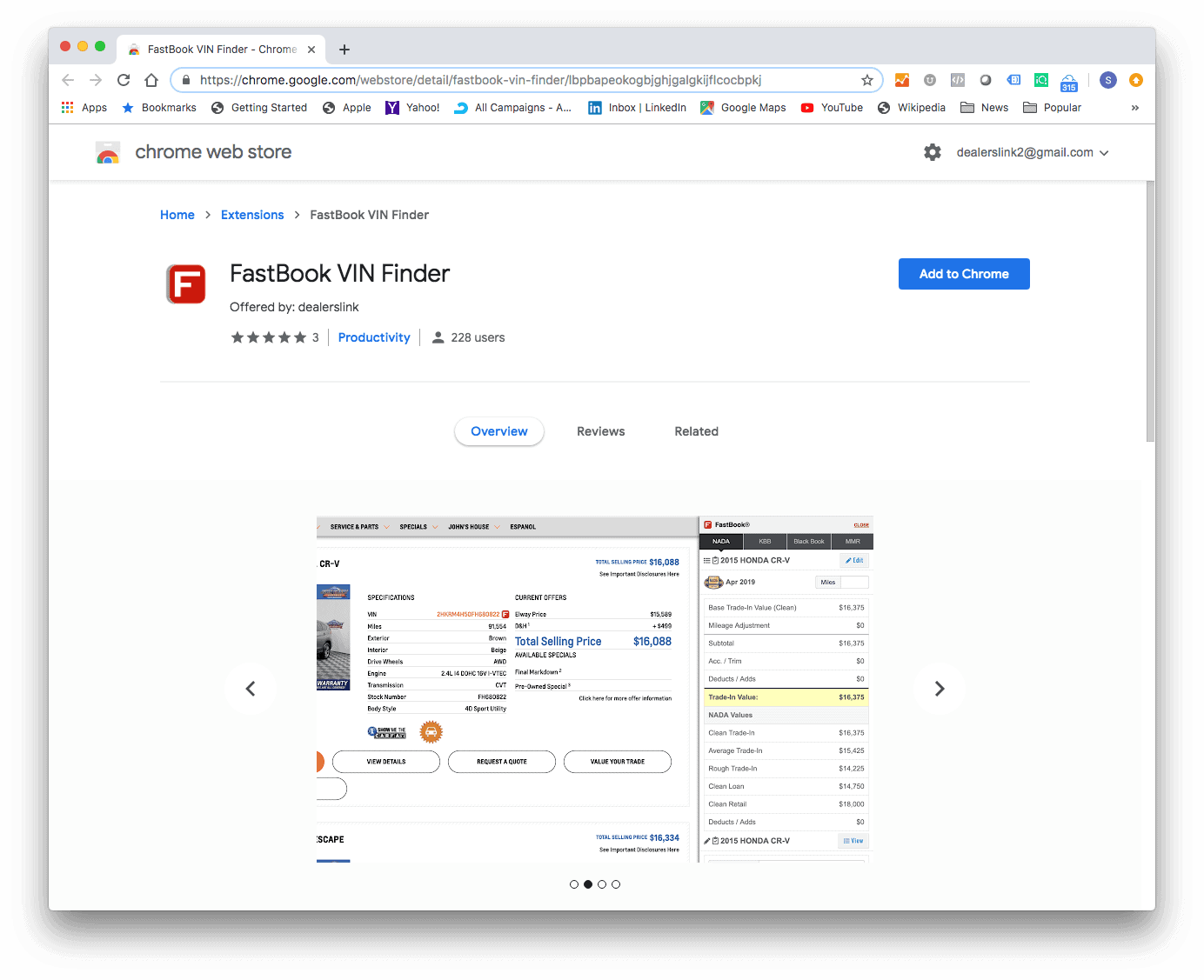 In today's auto sales environment, proper pricing is the key to profitability for your dealership. Making sure your cars are appraised correctly at every stage of the sales process can give you a significant competitive edge. For the most powerful pricing tool, more dealerships are turning to the advanced dealership appraisal apps from Dealerslink
Our new FastBook VIN Finder Chrome extension helps dealers researching vehicle values super fast.
With the VIN Finder extension, dealers can gain real-time insight into any car's value, anywhere online.
The extension identifies any VINs on pages you're browsing and launches Fastbook for that VIN. You need to know about the free cleopatra slot game.
Just right-click to book out vehicles, run history reports and view competitive data sets.
The Fastbook Chrome extension brings all the power of Fastbook to any site, from dealer environments like online auctions and OEM lease return sites, to retail sites like CarGurus, and even peer to peer sites like Craigslist.
Dealerslink Senior Performance Manager, Matt Childers said, "This is a huge step forward in the efficiency of the store, and could eliminate the need for additional auction tools that dealers have traditionally spent thousands of dollars on in the past."
In addition, the tool allows salespeople and appraisers to push VINs in most web-based CRM or DMS while in viewing in Chrome.
"This isn't your grandpa's VIN booking tool!! Wow, copy and paste is gone forever." – John Hatfield, Dealerslink Sales Rep
If you're already a Dealerslink member you can install the Chrome extension here (requires a Dealerslink Membership with a FastBook Pro package).
For more info about the FastBook VIN Finder extension, or to request a live demo contact at 844-340-2522, or
sales@Dealerslink.com
.