It's no mystery by now that the automotive industry is going digital. While traditional sales methods continue to remain prevalent within the automotive industry, consumers are increasingly shopping for cars from the comfort of their homes instead of in person at the dealership. So how can you, the car dealer, better optimize your dealership to cater to these changing consumer preferences?
Perfect your Online Listings
To win in the digital realm, you need to stand out amongst your competition. That's where we come in. Using the Dealerslink Merchandising Tool, dealers can create and manage hundreds of online listings with simply the click of a button. Enhanced OEM data auto-populates factory equipment, packages, options, and complete vehicle specs. The Description Builder helps easily compose robust and accurate vehicle descriptions. VDP tracking allows you to easily track and manage your vehicle listings. The list goes on… Cut hours off your vehicle merchandising process while winning the eCommerce battle with this fully immersive tool.
Advertising Made Simple
Digital advertising is also a crucial facet of eCommerce success. But again, this can be difficult for dealers to implement from scratch. Luckily, Dealerslink makes it easy to apply effective advertising initiatives within our platform thanks to our PowerSlide feature. Aimed at helping dealers boost their advertising imagery, PowerSlide allows dealers to insert in-photo advertising slides into their listings with group-specific customization. Once a dealership has creative content they'd like to promote, they can use the PowerSlide tool to automate what promotions will be shown, which listings they will appear on, and how often they will be seen. Not only does this put advertising in front of more eyes, it also sees 4-times more engagement than traditional promotional methods!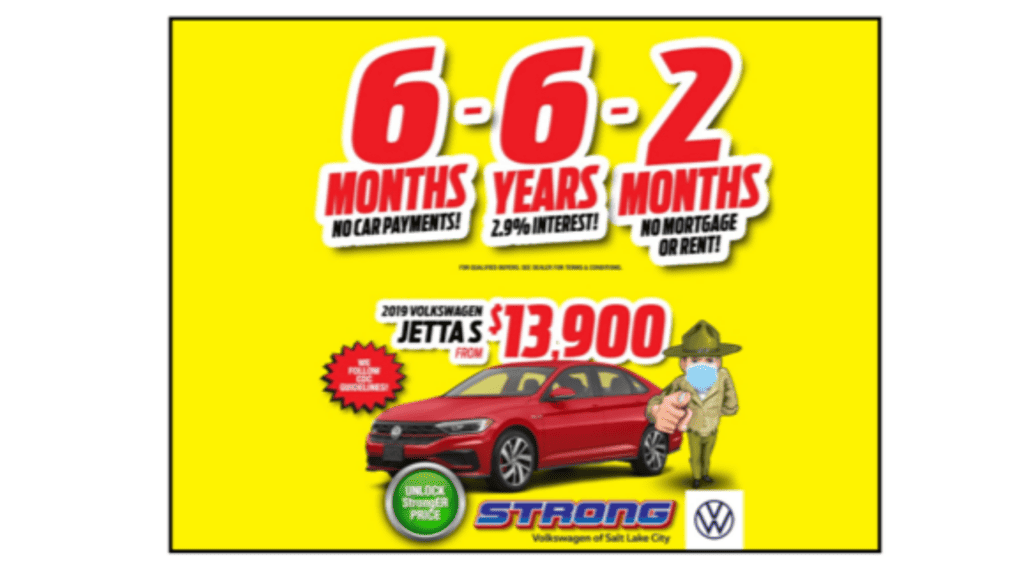 "The new PowerSlide feature is a game-changer for vehicle merchandising. It allows our dealers to stand out above other dealers and private sellers when selling their cars online. DealersLink stores can add their own individual slides to highlight items that they want," remarks Dealerslink Performance Manager Matt Childers. "Slides such as enticing customers to finance with the store, get a trade-in quote and highlighting the dealership service and warranty options help create more conversions for the store and ultimately sell more cars for the dealer."
Step Up Your Photo Game
Ever heard of Impel (formerly SpinCar)? If you haven't, you will soon… As the leading provider of 360-degree walk-arounds, Impel puts the customer in the driver seat and your dealership in the fast lane! At Dealerslink, we're proud to have them as our partner.
Using this state-of-the-art photo platform, Dealerslink users can easily create 360-degree professional-grade vehicle tours. Consumers are put in complete control of vehicle exploration, all from the comfort of their own homes. Furthermore, this immersive VDP experience highlights key vehicle features, offering clickable callouts that allow customers to explore in further depth. Not only does this tool offer full transparency, it simultaneously builds customer trust.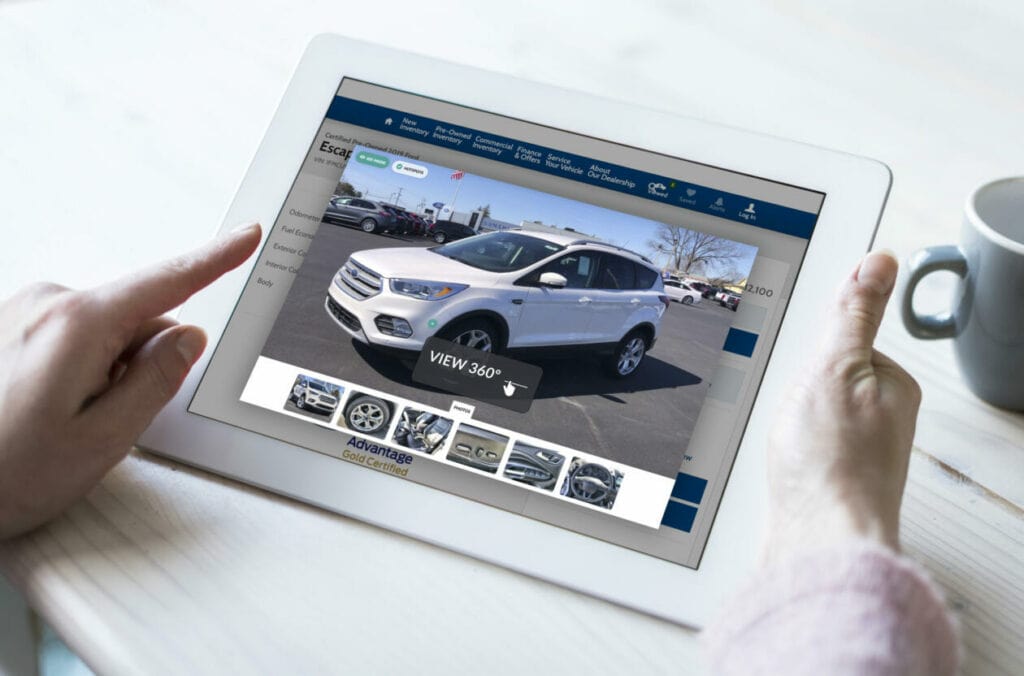 Stay Organized!
We all know how hard it can be to manage an inventory of hundreds to thousands of different vehicles. Be it on the lot or on your website, organization is the key to success. Across the country, thousands of dealers trust our inventory management solutions to price, stock, appraise, and source inventory intelligently. Our state-of-the-art dashboard allows dealers to manage their inventories all in one place, all at one time.
Want to see this tool in action? Watch as Olivia Nicholls, Internet Director of Schicker Ford in St. Louis, describes her experience using the Dealerslink suite:
dfasfdsf
.
Winning the eCommerce battle isn't always easy, but here at Dealerslink, we can provide you with the tools to realize victor. If this sounds like something your dealership would be interested in, click here to sign up for a demo today!