Sims Honda Finds Next Best Thing to "Used-Car Factory"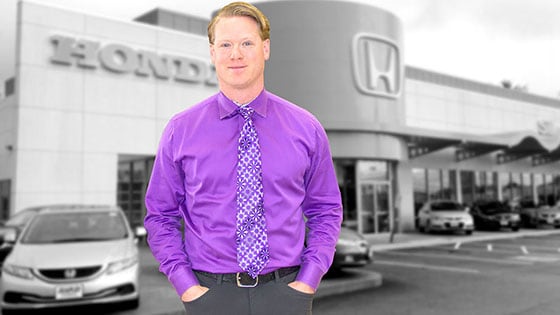 Bobby Maynard, general manager of Sims Honda in Burlington, Washington, has been with the dealership for nearly 20 years. Like other dealers nationwide, he's joked about the notion some customers have that every lot has that perfect hard-to-find model, or can easily get it – essentially that every dealership is a "used-car factory."
"When I was growing up in the business, we were told the 'used-car factory' doesn't exist," said Maynard. "And you know, I believe DealersLink is that used-car factory."
As one example, Maynard points to the case of a customer walking in one day looking for a late-model hardtop Mazda Miata. "These cars aren't out there," recounted Maynard. "We're in Washington state, and it's in the dead of winter."
Lucky for the customer that Sims Honda has been a DealersLink member for about five years. Using the DealersLink Marketplace, Maynard's staff were able to locate that car that day, print out a customer brochure, and get a deposit from the customer pending final inspection. That particular vehicle was delivered to the dealership in a week-and-a-half and the customer soon took delivery. The customer was happy, the salesman was happy, and Sims Honda was happy for the transaction that generated a high ROI and potential repeat business.
Sims Honda started in 1979 and is now a full-service dealership that is Western Washington's premier Honda dealer. In addition to carrying the latest Honda models, the dealership also carries over 100 used vehicles at any given time.
Maynard not only appreciates the DealersLink Marketplace for its ability to help Sims Honda with used-car locates, he also likes that it has no buy or sell fees.
"You have your monthly fees, and there's no $300 buy fee; there's no $200 to run it through the shop," he said. "You know that the cars you're getting are front-line-ready and detailed, and it saves you money."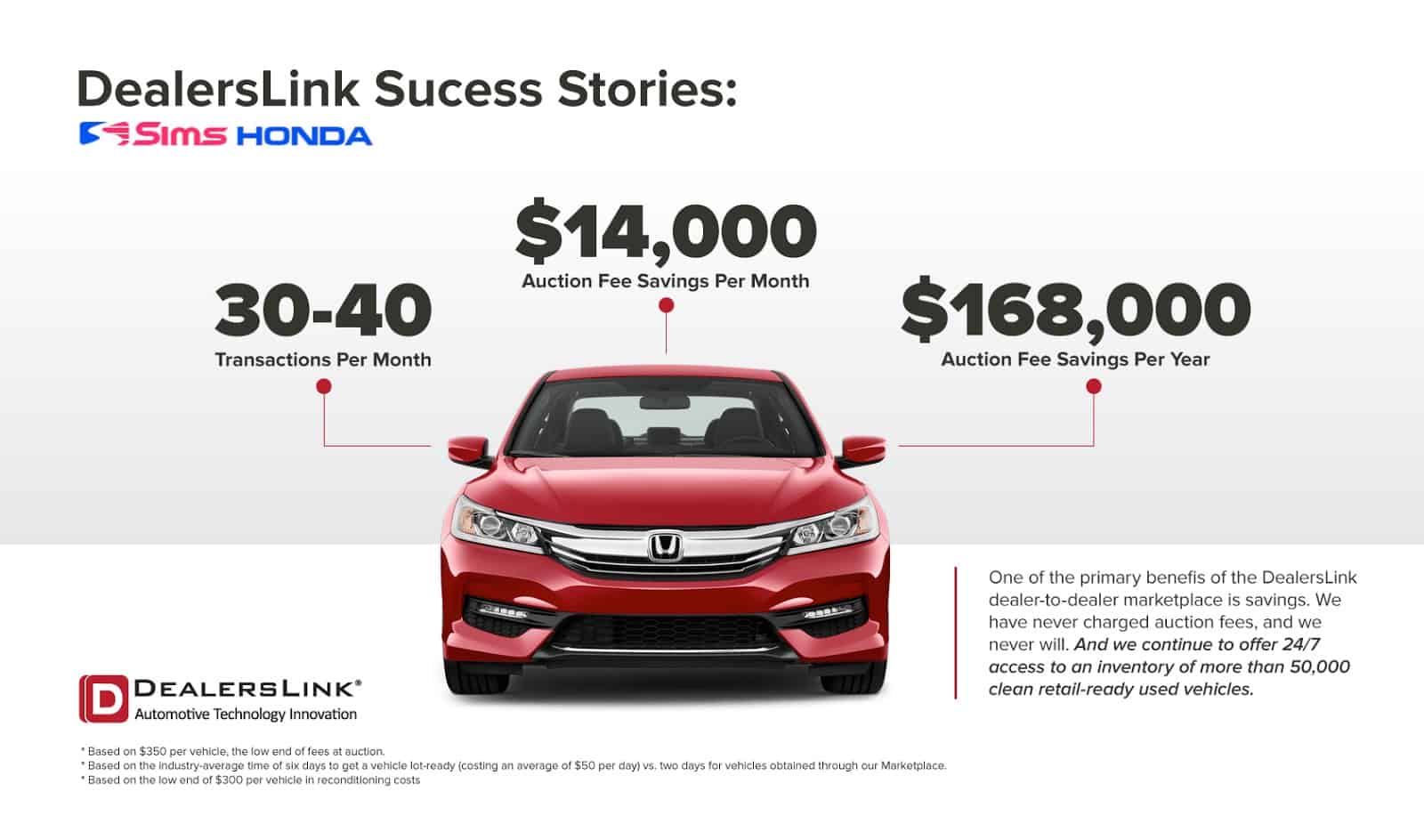 Sims Hondadoes 30 to 40 transactions on the DealersLink Marketplace every month, which saves the dealership over $168,000 a year in auction fees. To find out how much your dealership can save in auction fees, try our new online Auction Fee Calculator.
In this day and age of many purchasing options for the used-car shopper, used-car locates are essential. DealersLink recently did a blind study that showed that, on average, every day two potential customers are dismissed from a lot per salesperson because the dealer didn't have the inventory the customers were looking for. That's 60 potential customers per month (at $350-$400 per lead) who walked away from each salesperson on the lot.
We all know that the used-car factory doesn't exist, but for now the next best thing may just be the DealersLink Marketplace.
To see more about Sims Honda and its relationship with DealersLink, view this video testimonial.