If this blog article were a radio commercial, it might sound something like this ….
BOOMING VOICE:
"Show me the money! Show me the savings! Show me the Ferraris!"
Coming to NADA Show 2018 in Las Vegas this year? Then you won't want to miss Dealerslink's booth!
Before the show, you can enter to win $1,000 cash! Then don't forget to stop by Booth 337N next to Chrysler to spin the Dealerslink Cash Wheel during the NADA Show 2018! That's right, we're giving away real cash at the show.
Like savings? Then you'll love saving thousands of dollars a month with the dealer-to-dealer marketplace featuring a billion dollars of inventory on demand – all with no transaction fees ever! Save even more with tools for inventory management, booking, live market pricing and more. Dealerslink saved its members more than $21 million last year. That's right, more than $21 million!
And, for the first time ever, Dealerslink is introducing a new-car pricing tool! This is the most affordable tool on the market and can save dealers an average of 50 percent off the cost of pricing tools from the big conglomerates. Schedule your free private demo today!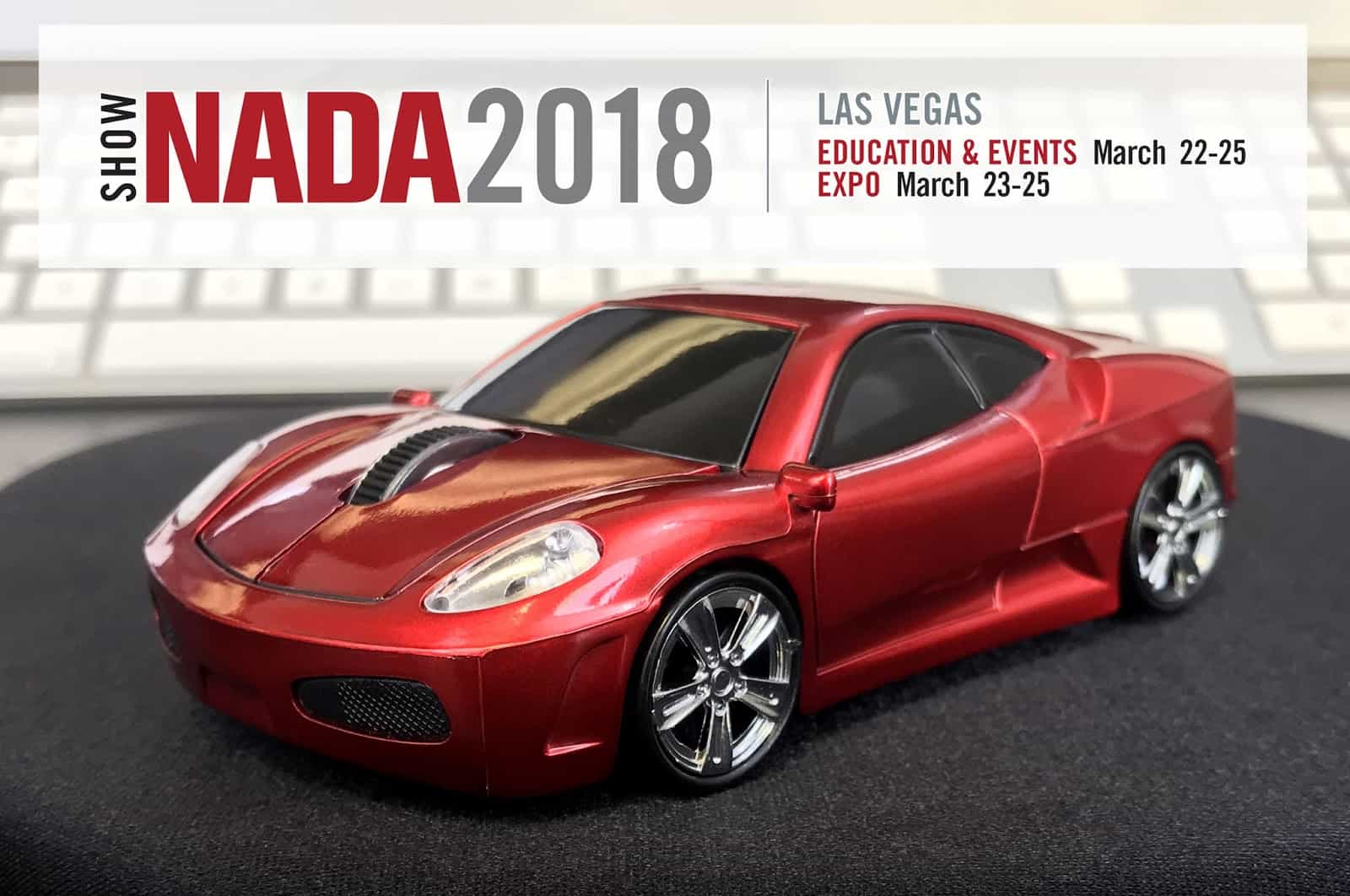 Did somebody say Ferraris? Don't forget to stop by Booth 337N and maybe walk away with a Ferrari … computer mouse. Come see why the Dealerslink booth is consistently rated the most fun booth at NADA.
Win cash, save cash, and make more cash per car – all by visiting Dealerslink at NADA Show 2018!
You get the idea. See you in Vegas!