One-Stop-Shop Solution Saves Time, Reduces Costs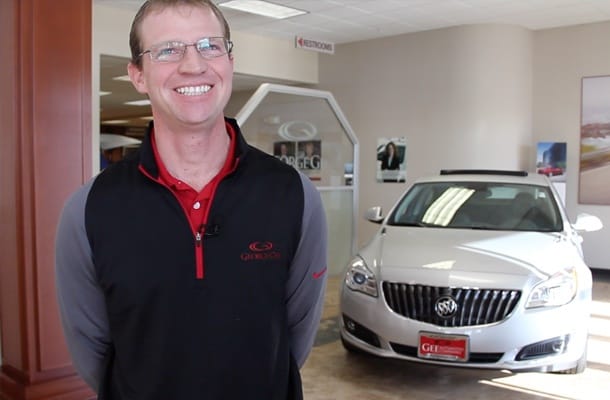 It's not uncommon for auto dealers to use multiple resources from several vendors to do different things.
Perhaps you use one program to source your vehicles, another to appraise vehicles, and yet another to merchandise your inventory. That's three different vendors, three different sets of usernames and passwords, and three different invoices to pay.
Now imagine that you could consolidate those three functions under one platform. That's exactly what George Gee Buick/GMC did, and they've been pleased with their choice to go with DealersLink since 2010.
George Gee Buick/GMC in Liberty Lake, Washington, near Spokane, is part of George Gee Automotive Companies, which includes the nearby Gee Kia/Imports and Gee Porsche, as well as Gee Cadillac/Kia in Coeur d'Alene, Idaho. Gee Automotive began in Spokane in 1983 as a single-point Pontiac dealership and has grown to become the local market leader in sales volume and customer satisfaction.
Originally, George Gee Buick/GMC used DealersLink just to buy and sell cars on the Marketplace.
"Once we started having to put the vehicles into DealersLink, it made it really simple to just do all our appraising [there]," said Andy Rhoads, sales manager. "We have all of the books, all the appraisal tools. We have Competitive Market View plus what's on DealersLink, so it really helps to appraise the vehicle and make sure we're on the money."
Once the dealership appraises and acquires a vehicle, it transfers seamlessly over into inventory and doesn't need to be rebooked. Staff then recondition the car, take pictures of it, and export everything to all the online retail sources that the dealership uses to gain more exposure for its units.
"So, it's really a one-stop shop, from sourcing cars, buying cars, appraising cars, and getting the cars out on our lot," added Rhoads. George Gee Buick/GMC has actually eliminated three different vendors, and now handles sourcing, appraising and merchandising vehicles through one source with more control and confidence.
Rhoads said he gets calls from vendors all the time who say their product will change his life and make his business better, but for now he's very satisfied with DealersLink.
"The tool has worked great for us," he states matter-of-factly. "If you're interested in reducing costs and saving time, this would definitely be a call you'd want to take from DealersLink."
For more information on how DealersLink can save your dealership time and money by consolidating functions under one platform, call 844-777-7872 or email info@dealerslink.com.