History of DealersLink – Part Three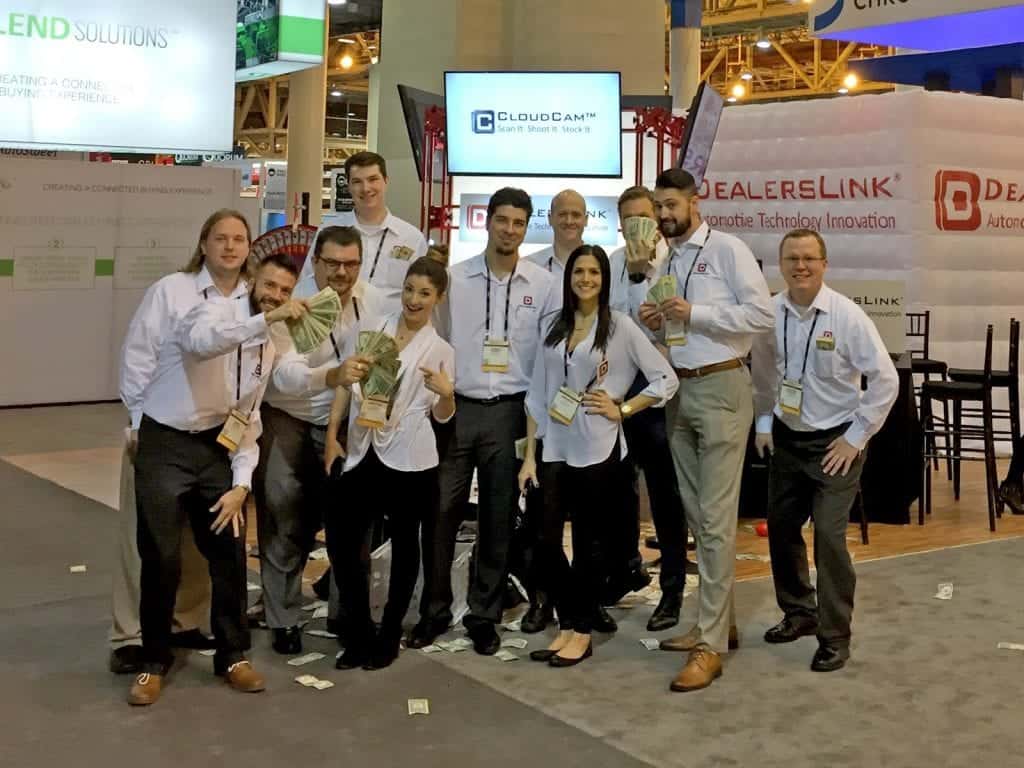 Having achieved his original goal of creating the country's first dealer-to-dealer marketplace, Mike used his unique position as an automotive industry CEO who possesses both dealership experience and a computer science background to help develop and launch other dealership tools.
Around 2011 the company started expanding beyond Marketplace and into software services at the request of its dealer members. "They loved our Marketplace and service, and begged us to replace services they were paying other vendors for," says Mike. "By bundling Marketplace, auction, booking, inventory management, photo management, and analytics, we started saving dealers even more money. Many soon realized that bundling cut their bills in half, and that the software paid for itself with the money they were making from the Marketplace."
In further response to customer needs, DealersLink started a live weekly wholesale auction in 2015 that is open to all members. Again, no buy or sell fees apply to purchases.
In 2016 Marketplace expanded into Illinois, Wisconsin, Missouri and Minnesota, just a few more steps in its state-by-state national rollout plan.
At the NADA 2017 tradeshow, the company launched FastBook 5.0, completely rebuilt from the ground up and featuring a new and improved superfast VIN scanner, competition-view retail analytics, grade scores for vehicles in the local market, mobile access to CARFAX and AutoCheck reports, and the ability to run all book values simultaneously.
Looking ahead, DealersLink will soon be rolling out a retail consumer site – MotorCloud.com – after three years of development. Taking on the big boys of AutoTrader.com, Cars.com and TrueCar.com, MotorCloud will provide consumers with access to over 3 million used cars, and provide another outlet for dealers to sell their vehicles. Extensive and mobile-friendly, MotorCloud is expected to be a major growth segment for DealersLink.
Mike takes pride in the fact that DealersLink is a 100 percent employee-owned company with zero debt or outside investment, and has been profitable since 2008. It remains one of the last few software companies that has not been bought out by a large conglomerate. He states, "The reality is we're a young company in an exciting industry, and we have no intention of selling out. Why sell when you have a blast with your customers and team every day? It's a dream come true!"
DealersLink has and will always have automotive dealer heritage. DealersLink only hires personnel for its sales or consulting teams that have hands-on dealership experience. Other competitors can't say that.
"We view ourselves as being part of the dealer community,"
adds Mike. "We know what their challenges are – from OEM pressures to inventory
control to fluctuations in the economy to vendor fleecing – and we will always
be advocates for dealers. It's our heritage and what the foundation of
DealersLink was built on."