Helping Our Clients Get to the Next Level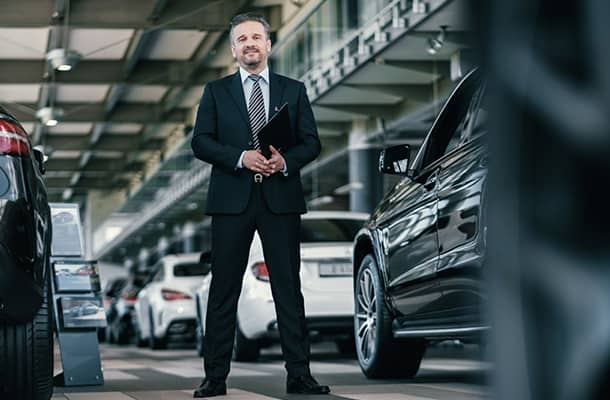 As a sales and efficiency resource for used-car dealers throughout the country, we work with staff at over 3,000 dealerships to help them source and sell vehicles quicker and generate more profit. However, we've occasionally come across dealerships that face more over-arching challenges. They know they need to examine their operations and processes in order to adapt to changing market conditions, but they're not quite sure how to go about doing it.
Our dealer consultants and help desk staff often get questions that aren't just about our DealersLink products, but about improving the dealership in general. To help meet that need, DealersLink is proud to announce our new Advanced Management Training program.
Our dedicated dealer performance managers can work with managers at independent and franchise dealerships and dealership groups to get maximum return on their inventory, and execute new processes to optimize every tool we offer.
The performance managers, all with direct dealership experience, will provide customized consulting services to dealership management in order to fully review operations and make data-based decisions geared toward the following outcomes:
Turbocharged inventory sourcing
Decreased time to market
Expanded and improved inventory-aging controls
Maximized merchandising efforts (on the dealership's website and third-party sites)
Advanced inventory analysis and guidance
Our strategic approach will help dealerships pinpoint specific needs, set unique goals, identify barriers, and establish a unifying, all-encompassing vision that provides a framework of success for the dealership.
"We can't say it enough, but DealersLink is a company founded by a team of auto dealers who really know the pain points and challenges of running a successful dealership," said CEO Mike Goicoechea. "Our Advanced Management Training system is the next logical step in helping dealerships make strategic decisions to overcome business obstacles they face every single day. This program is designed specifically for senior managers who seek to innovate, drive growth, and truly take the dealership to the next level."
As part of the Advanced Management Training program, our performance managers will always be available for personalized advice and support to help dealerships excel.
To request a free initial consultation, follow this link  or call 844-777-7872.