See what's new from DealersLink at NADA Vegas 2020
Run your dealership smarter, faster, and more profitably.
Are you ready for NADA 2020?
You will want to see why DealersLink is the fastest growing Inventory Management Solution in the industry. Stop by to see what's coming from DealersLink in 2020. We will be launching over 30 new products and features that no other vendor has that will maximize new and used vehicle sales profits.
New Car CompetitionView Charts
Auction Lane Run Lists
MotorCloud Consumer Offers
Black Book History-Adjusted Vehicle Values
360° CloudCam Spins
And Much More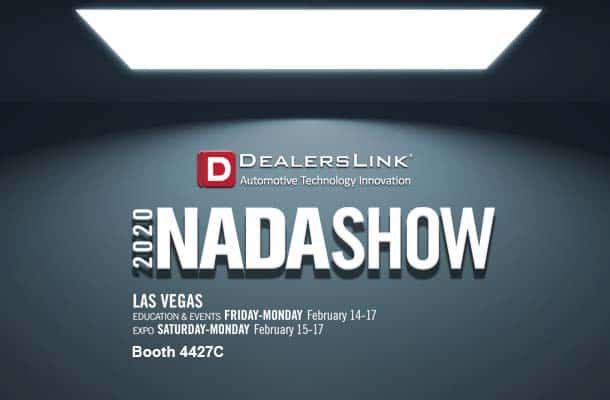 Compare DealersLink to your current inventory manager and get $100 cash.
Demo our latest inventory solutions before NADA and we'll have a $100 bill waiting for you at the DealersLink booth during the show.
Not going to the NADA convention?
Take a live demo before February 13th, 2020 and we will mail you a $50 Amazon gift card.
*MUST COMPLETE A LIVE DEMO PRIOR TO 02/13/2020. NADA ATTENDEES CAN COLLECT THEIR $100 DEMO CASH FROM THE DEALERSLINK BOOTH 4427C DURING THE SHOW. NON ATTENDEES WILL RECEIVE A $50 AMAZON GIFT CARD BY MAIL. Limit one demo per dealership.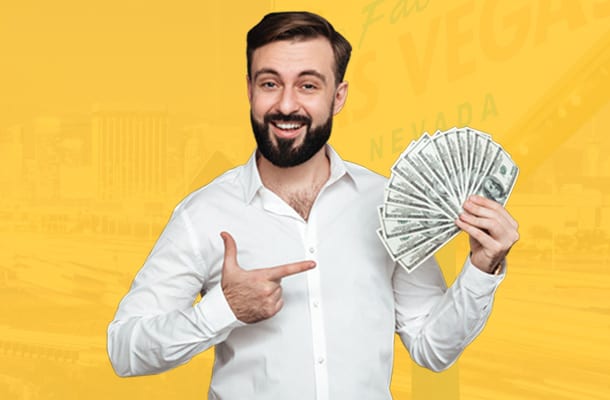 Spin it to win it at 4427C
Stop by the DealersLink booth in the Central Hall to spin the DealersLink cash wheel or for a chance to win $1,000 cash during the show. Come and see why we are constantly rated one of the most fun booths at NADA!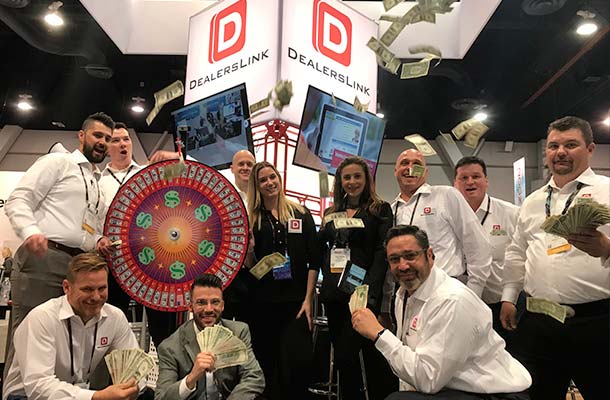 NADA Sneak Peek
DealersLink is fastest growing inventory management solution in the country because we are out-innovating other automotive software vendors every month. Here is a sample of some of our 30+ new products and features to see at our NADA 2020 booth.
New Car
New Car OEM Incentives
Eliminate the time-consuming complexity of managing factory incentives and rebates. With automatic updates, DealersLink ensures that all your New Car inventory will have all available OEM Incentives applied in real time to your website or third-party sites.
New Car Stocking Reports
Stocking reports highlighting the right mix of new vehicles for your market based on regional and store velocity.
New Car CompetitionView Charts
Dynamic charts designed specifically for new cars that make it easy to see how competing vehicles in your market are priced and how quickly they'll turn.
Used Car
Seasonal Stocking Report
The stocking report can now be toggled to a seasonal report allowing you to see velocities based on seasonal trends not just trailing sales data.
$ / Miles Rank
We now calculate and sort the best prices for the miles on each vehicle so you can price accordingly to price to miles ratios.
F&I Calculator Templates
You can now store default F&I Calculator templates for all of your lenders so you no longer have to enter them by hand.
F&I Private Network Search
Chain dealers now have all their Private Network inventory included in the F&I Calculator. This allows members to run finance calculations against their store's inventory, their chain's inventory, and LiquidationLink Inventory. This allows more options for tight equity fits.
Wholesale
Auction Run Lists
DealersLink Auction Run Lists make it easy for dealers to source inventory from any auction. With direct access to your FastBook research and valuation data on your desktop or mobile device.
MotorCloud Consumer Offers
Public sellers can now post vehicles for sale on the DealersLink Marketplace through MotorCloud.com.
Black Book History-Adjusted Vehicle Values
VIN-specific, analytics-driven resource that delivers Black Book's most precise vehicle valuations. On average, History-Adjusted Values are 31% more precise when compared to the auction transaction price than valuations without a history adjustment included.
Vehicle Recall Alerts
Accounts with CARFAX will now show indicators for vehicle recalls in their inventory manager and can sort by vehicle recalls.
Inventory Source Tracking
You can now itemize and track whether used inventory came from auction, trade-in, DealersLink, or wholesaler. This will allow you to track which sources give you the best results.
Galves Valuation Guide
DealersLink now integrates with Galves valuation guides.
Merchandising
360° CloudCam
360° CloudCam makes it easy for anyone to take professional quality interior and exterior 360° vehicle spins, highlight key features, and create a personalized VDP experience.
Automatic Description Writer
For members with OEM Build Data, new and used-car package and equipment phrases are automatically generated.
VDP Tracking
Dealers now have the ability to add their CarGurus and website vehicle detail page (VDP) view stats to their inventory manager to see which vehicles attract the most consumer traffic.
Overlay Automation
Auto-apply photo overlays based on year range, mileage range, and age of vehicle.
Get first access to the new DealersLink at NADA 2020
Request a demo and we will take you through a personalized dealership performance review to show you why DealersLink is the best and how it will maximize your profits.
Request a demo










Tim Urness
President Oregon Auto Dealers Association

Michael Reese
Haselwood Auto Group

Bobby Maynard
Sims Honda

Tyler DeJongh
Billion Auto Group