DealersLink Selected to the 2014 AutoRemarketing Power 300 List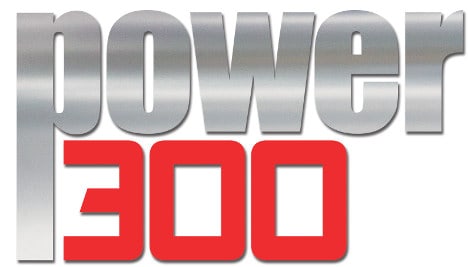 2014 AutoRemarketing Power 300
The companies you will find listed and profiled in the Power 300 are the major players in the used-car and remarketing worlds. Some are well-known anchors of the business; others are just getting their feet wet, but they are nonetheless making waves. These companies have each made the list for different reasons, but they have all made a significant impact.
This is the Power 300.
This collection of the industry's heavy hitters covers nearly every aspect of the used-car and remarketing business: from the certified pre-owned segment, the auction world and rapidly advancing technological firms to auto lenders, inspection companies, dealer associations and much more.

We have also spotlighted several of these companies in special Power 300 features, which share more about what makes these players so influential in the industry.
We are pleased to announce DealersLink has been selected to the Power 300 Edition of AutoRemarketing for the July 2014 issue. Congrats to the DealersLink® team for making an impact on the automotive industry. 
DealersLink® was started by a group of innovative dealers in the late 90's and is the largest and most efficient dealer direct market in the U.S with over 9 years of active trading. Members use DealersLink® daily to stock their lots with clean reconditioned units, locate hard to find vehicles for their customers, sell inventory without incurring wholesale losses, and manage their inventory with industry leading analytic tools. 
DealersLink® unlocks a new class of clean upstream inventory that will never end up at auction. These are primarily customer trade units other dealers want to sell. By dealing direct with thousands of progressive DealersLink® members and with an extra billion dollars of inventory to offer your customers, you will retail more units, increase front and back-end grosses, accelerate cash flow, and improve turn rates. Earn higher grosses and sell more vehicles faster. 
DealersLink®. Deal Smart. Deal Direct.™ Call 877-859-7080 or visit www.dealerslink.com