DealersLink® finds its niche providing complete automotive solutions to dealer groups.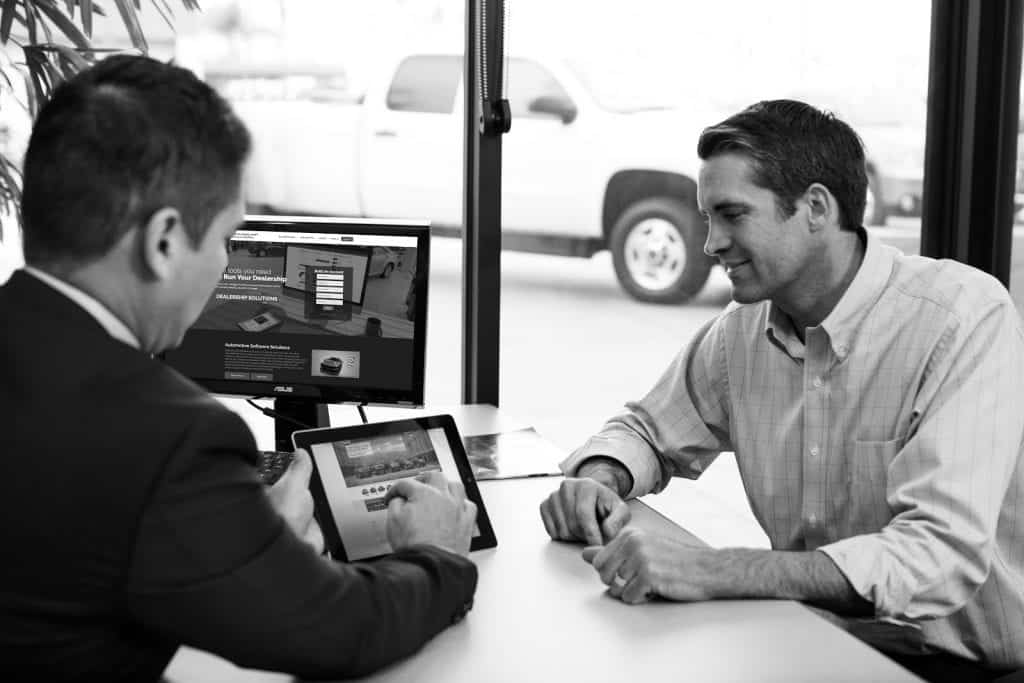 DealersLink® is currently finalizing full implementations into several dealer groups, including the Rob Green Auto Group, the Butler Automotive Group, the Haselwood Auto Group, the Dave Smith Auto Group and the Strong Auto Group. The total automotive solutions offering from DealersLink® is very attractive to small and mid sized automotive groups because it allows them to streamline their dealership tools into one integrated system. It eliminates the redundancy of similar tools from multiple vendors, reduces overall vendor costs, increases user and operational efficiency, and the intuitive interface is easy to run reducing staff training and usage time dramatically.
DealersLink 's Complete Dealer Solutions includes these key tools:
FastBook – A mobile VIN scanner and simultaneous valuation guide booking tool for your inventory and appraisals.
Exportpro – An inventory merchandising tool that quickly and easily prepares your inventory to export to all online retail outlets.
CloudCam – A photo solution device that will scan vehicle VINs, take quality 16 mp photos, attach and upload those instantly and wirelessly through the cloud to each vehicle in your inventory. 
Marketplace – The largest dealer direct wholesale network where you can buy sell or trade clean quality upstream inventory with thousands of dealers directly with no transaction fees. 
AuctionLink – A live online auction sale that runs every week, with all units priced back of book and most sold under mmr values.
Curtis Winn from Sims Honda said, "I have been buying units from the AuctionLink sale now for over 6 months and have been consistently getting clean units, that I can't buy anywhere else, for back of MMR price every week."
"Our GM has 30 years experience in a dealership setting and absolutely loves the DealersLink platform, believes that we have the best and brightest minds going to work on our product offering and it only continues gets better. By far the best system he's ever seen and used."

Jared Newman – Wysup Dodge Chrysler Jeep Ram