Dealerslink announces its new release of AuctionLink 1.4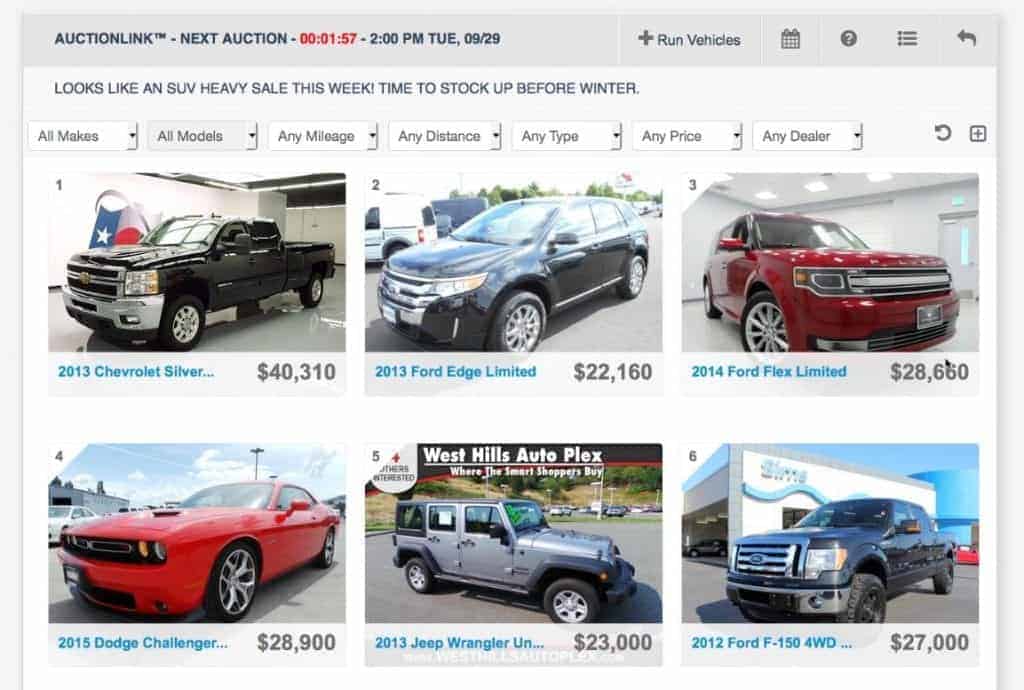 (October 6th, 2015) –
Broomfield, CO. Dealerslink® announces its new release of AuctionLink™ 1.4,
extensive updates to the live online auction platform, have made it the most
convenient, efficient and easy to use live online auction in the nation.
AuctionLink™ is a leap forward in secure and comfortable online
commerce for dealers. It is a new style of auction but still feels familiar.
Key Features:
·
Access to upstream vehicles that never go to
traditional auctions.
·
No buy or sell fees ever.
·
Clean, low miles vehicles run first.
·
Condition reports on all units.
·
Reserve prices guaranteed below wholesale book.
·
Last second bids reset the clock for 10 seconds.
·
Automated preset bidding – set it and forget it.
AuctionLink™ takes the best features of a traditional brick and
mortar auction and updates them with real time bidding and unparalleled amounts
of information at your fingertips, in a super easy to use online platform. For
those accustomed to the old style of auction, AuctionLink™ is intuitive, fast
and profitable.
AuctionLink™ runs on Dealerslink.com every Tuesday afternoon, and
is available to Dealerslink® members only.
Curtis Winn from Sims Honda said, "I have been buying units from
the AuctionLink™ sale now for over a month and have been consistently getting
clean units, that I can't buy anywhere else, for back of MMR price every week."
Mike Goicoechea CEO of Dealerslink® said, "We pioneered the first
dealer direct platform in 2005. Now we are excited to host the most efficient
and robust online auction platform."
Dealerslink® has been eliminating wholesale transaction fees for 10
years with over $1 billion in used inventory available 24/7. Members use the
marketplace daily to stock their lots with clean reconditioned units, locate
hard to find vehicles for their customers, sell inventory without incurring
wholesale losses, arrange book for book trades, and manage their inventory with
industry leading analytic tools.
###