Building Stronger Relationships Via Dealerslink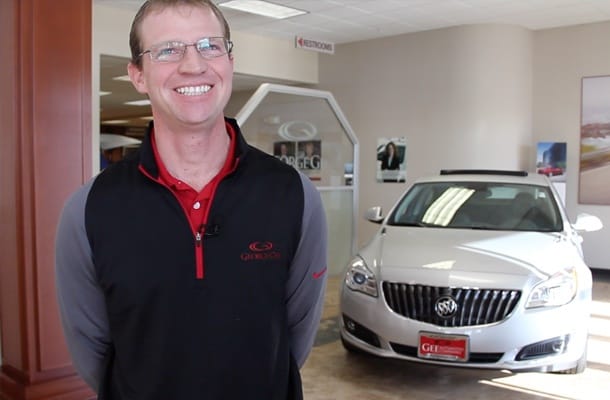 The auto industry is just as much about relationships as it is selling cars. Stronger relationships make stronger business. We often focus on customer relationships: building trust leads to increased sales and repeat business. Building strong relationships with other dealers does the same.
Dealerslink started in 2005 as a way for a scrappy group rural Wyoming dealers to buy, sell and trade inventory directly with other dealers to be able to compete with bigger dealers with massive inventories. It also empowered them to avoid the fees and travel time to distant auctions. Fifteen years later Dealerslink is being used by over 4,000 dealers daily to buy, sell and trade inventory nationwide.
Like other peer-to-peer networks, the Dealerslink Marketplace directly connects dealers across the nation based on mutual benefit; it's a network of trusted trading partners.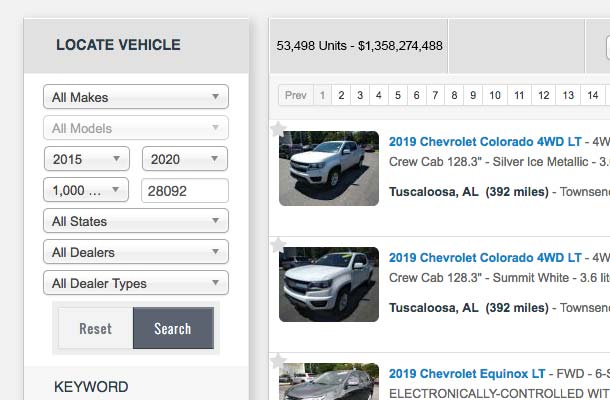 Through the marketplace, dealers are able to source the vehicles they need directly from other reputable dealers they didn't previously have relationships with. It also helps increase turn by putting their inventory in front of 6,000 buyers who log in daily.
Building any relationship takes time. The more you utilize the marketplace the more you get to know the other dealers, the quality and condition of their vehicles, their inspection and sales process and so on.
Once you have established your trusted network of dealers, sourcing and selling inventory directly becomes far more time-efficient and cost-effective than traditional methods like auctions and wholesalers.
Andy Rhoads, Sales Manager at George Gee Automotive Group said, "Dealerslink makes it very simple. You find a car and contact the dealer. If it's available you purchase it and bring it in."
Further expanding your network to other regions allows you to take advantage of regional price variations and exploit the fluctuation in demand in different markets.
"If a guy comes and says 'I want a 2005 Grand Cherokee with no less than 80,000 miles,' how many auctions are you going to attend to find that, and then buy it for the figure you want to buy it for and still have him waiting to buy that product?" asks Tim Urness, GM of Urness Motors in The Dalles, Oregon. "With Dealerslink, you can get on there, punch in the parameters and boom, there it is. You can do the deal, you can do the dollar figures, while the customer is sitting there. We have gone as far as flying to Texas to retrieve a specific vehicle for a customer, and we still made gross."
How do I know if I can trust the other dealer?
Because it's in that dealer's best interest to be trustworthy. He will sell more cars if he is.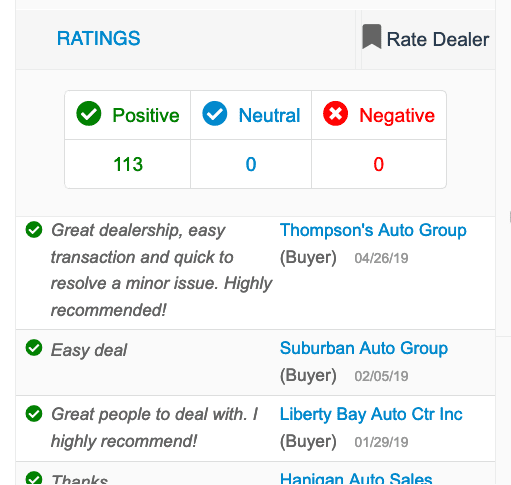 Like any online community or marketplace, from Yelp to Airbnb, eBay, and DealerRater, the Dealerslink marketplace is based on feedback and ratings. Every member has their dealership name and personal brand representing the condition and quality of every vehicle they are selling. Although it is very rare, if we identify unethical dealers we won't hesitate to remove them from our platform. The honest, trustworthy dealers are the only ones that remain on the Dealerslink Marketplace. Welcome to the reputation economy.
As Bobby Maynard, GM of Sims Honda, one of Washington's highest volume Honda stores, said, "You know that the cars you're getting are front-line-ready and detailed, and it saves you money."
Justin Henning, owner of West Coast Auto Dealers knows that reputation is everything. "I've sold as many a 20 cars a week on Dealerslink. If you're a good reputable dealer and you take care of other dealers along with your customers, it's like doing any good business. This is going to be a huge tool for you."
Trust, of course, is nothing new: it has always been a part of good business. Now, with the power of the Internet and social networks, trust, and strong dealer-to-dealer relationships is the key to improving your business.
If you would like to know more how you can source clean retail-ready inventory directly from other trusted Dealerslink dealers, call us at 844-340-2522 for a live demo.
If you're a new Dealerslink member and want to start building your trading network, here are three tips from Justin Henning to ensure that you are purchasing clean used inventory online.