Are you ready for NADA 2021?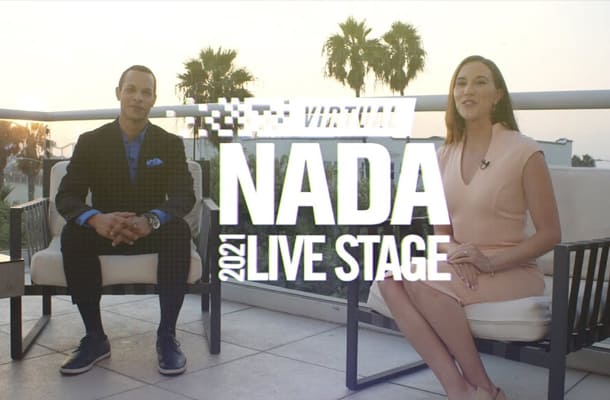 Originally scheduled to take place in New Orleans in January the ongoing COVID-19 pandemic has forced the annual NADA Convention to go virtual this year. The all-virtual experience will now take place Tuesday, February 9th through Thursday, February 11th.
Dealerslink has traditionally used this iconic industry event to launch highly-anticipated products and this year will be no different. 
For 2021 Dealerslink is introducing a whole new way to view your retail auto market with CompetitionView Heat Maps.
With Heat Maps, all similar competitive vehicle sets are plotted on a map. Vehicles priced below market average are shown in green, vehicles close to average are yellow, and vehicles higher than average are red.
This kind of visualization will bring split-second inventory decision making power to managers, and expose regional hot spots for buying cars at the best prices. Another powerful way dealers can leverage these heat maps is for customer trade devaluation by using the direct market-driven retail pricing transparency as justification.
Along with CompView Heat Maps, Dealerslink will also be presenting over 30 new features that no other vendor can match, including CompView MSRP, FastBook Mobile Valuation App, Auction Run Lists, MotorCloud Consumer Offers, and much more.
NADA Show Special
In keeping with another NADA Show tradition, Dealerslink will still be giving away cash and offering show specials but this year everyone can take advantage of these special offers even if you are not attending the virtual show.
Demo our latest inventory solutions and we'll give you $300.*
Sign up for Dealerslink by 3/1/2021 and we'll give you another $500!*
Click Here to learn more or to schedule a demo.
You will want to see why Dealerslink is the fastest-growing Inventory Management Solution in the industry. Whether you manage used cars, manage new cars, or buy at auction, Dealerslink can solve your challenges.
*FOR DEALERSHIP MANAGERS ONLY. COMPLETE A LIVE DEMO AND RECEIVE A $300 VISA GIFT CARD BY MAIL. THE $500 SIGNUP BONUS CHECK WILL BE MAILED OUT AFTER 60 DAYS OF PAID MEMBERSHIP.