Dealerslink Staff Share Summer Vacation Memories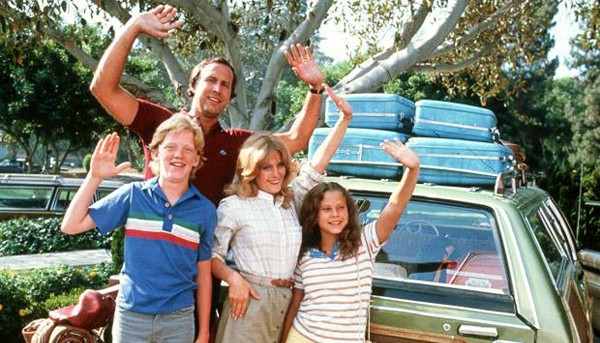 As the weather warms up, many families take to the roads or the skies to get away for some much-needed vacation time. Whatever your plans are, we hope your vacations will be memorable.
Last December a few of our staff shared their favorite holiday memories in this blog. To help get you in the summer spirit, here are some favorite vacation memories from some of our Dealerslink staff members.
Thomas Conrad, Dealer Consultant
"Our family used to take summer trips to the Assateague Island National Seashore in Maryland.
The island is home to wild horses, and camping is right on the beach. Some of the horses are so accustomed to people that they will steal unattended food right off the camp tables. I had a horse steal my hot dog and another time, my cereal."
Joe Liuzzo, Tech Support Engineer
"I had just moved to Colorado from Maryland two years ago, and some friends and I went sledding on the Fourth of July Bowl in Breckenridge. My friend's Xterra struggled to make it up the four-wheel trail to the bowl, but where else other than Colorado are you going to go sledding in July?"
Matt Childers, Dealer Consultant
"My favorite place to vacation is Signal Mountain Lodge in Grand Teton National Park. Summer is such a beautiful time to visit, and the wilderness is so pristine. The kids always like to get pizza at Leek's Marina & Pizzeria, and the restaurant has a stunning view of Jackson Lake and the Tetons."

John Hatfield, Sales Rep
"We went to San Diego with the wife and kids and did all the typical family touristy things like visiting the zoo and Sea World. One day we were driving around and figured since we were so close to Mexico, we should take a quick drive down to Tijuana. We drove around and toured the city for a few hours, then headed back to San Diego. At the border crossing, we realized that we did not have our passports or proper identification. The crossing guards questioned my wife, son and me for over a half-hour before deciding that we were, in fact, U.S. citizens and letting us back into California."
This summer whether you're just chilling out during a "staycation," seeing the sites in the good ole' U.S.A., or travelling abroad (John reminds you to bring your passport), the Dealerslink staff wish you a relaxing and rejuvenating time. Unlike the Griswolds of the "National Lampoon's Vacation" movie franchise, stay safe and have a great time.