Dealerslink Staff Share Holiday Memories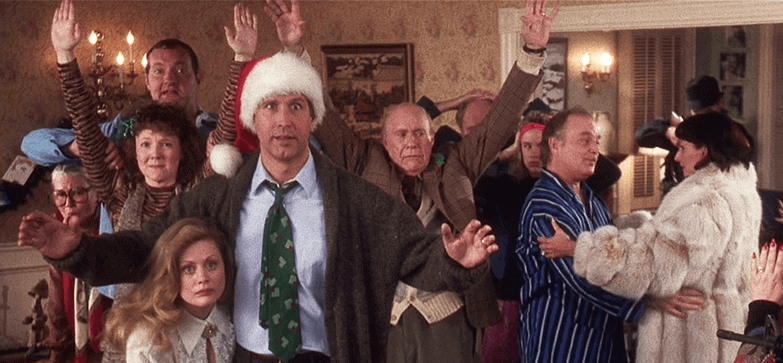 Usually our blog presents informative article about the history of Dealerslink or about tips and trends for used-car dealers. As the holiday season approaches, we thought we'd do something a little different for this post.
We are more than just a software company; we've long considered ourselves to be a part of the auto dealership family. Our staff members have worked in and with many of the best dealerships across the country. In the spirit of spreading a little holiday cheer, we'd like to present some favorite holiday memories from some of our staff.
Mike Goicoechea, CEO
"A few years ago, we surprised my 80-year-old grandmother by bringing the whole Christmas over to her. She was having health problems, so we brought over a tree, lights, decorations, gifts and her favorite Benedictine and Brandy liqueur for the eggnog."
Travis Wise
Travis Wise, Senior VP of Sales
"Like most families, our kids would put out cookies for Santa, but we also mixed together oats and sugar to put on the porch for his reindeer. After they went to bed, I would sweep up the oats and sugar, and put out Raisinets as deer droppings to make the kids think the reindeer ate all the food."
Sarah Barlow
Sarah Barlow, Dealer Consultant
"We used to do Secret Santa as children, and one year my brother got a nutcracker. I'll always remember the confused and bewildered look on his face, and to this day nutcrackers are still an inside family joke. Every time I see one, it gets me into the holiday spirit."
"My mother lives in a remote part of Vermont near the Canadian border without any cell service. One Christmas, my sister and I were headed home when we got stuck on the side of the road in the snow. After several hours of being stranded, we were finally found and made it home at 3 a.m. Christmas morning."
"I used to always push my parents to leave the family Christmas Eve party early because we had to beat Santa home."
Steven Kothlow, Sales Representative
"Ten years ago while living in Arizona, I made a surprise trip home to Colorado for Christmas to bring gifts for my whole family. I later learned that my stepdad and mother had recently lost their business, and that Christmas was extremely tight for them. Without my surprise visit and gifts, some of my family would have gone without any presents."
No matter where you'll be this holiday season – whether on the road for a surprise visit to family or at home leaving out cookies for Santa – all of us at Dealerslink send our warmest wishes to you and your families. And we wish you great success in 2018!