Located in The Dalles, Oregon, a lovely town located on the banks of the Columbia River, Urness Motors is a family business that is more than 70 years old and now being run by the third generation of the Urness family. The dealership is the premier retailer of new and used Chrysler, Dodge, Ram and Jeep vehicles in the Columbia River Gorge area, which includes nearby towns in Washington State.
Tim Urness, who not only manages the dealership but is also the current president of the Oregon Auto Dealers Association, appreciates the fact that Dealerslink has been a big supporter of OADA and of the auto industry as a whole.
"It's changed the way that I have gone to auctions," he said. "I used to go to a lot of them, travel a lot. And now you have the ability to sit there and actually go out and find an older-model vehicle … at your fingertips. It makes it a lot more efficient. As far as the speed of that goes, that's one of the biggest highlights of Dealerslink I think is out there."
Dealerslink also helps Urness Motors with customer locates. "If a guy comes and says 'I want a 2005 Jeep Grand Cherokee with no less than 80,000 miles,' how many auctions are you going to attend to find that, and then buy it for the figure you want to buy it for and still have him waiting to buy that product?" asked Urness. "When on Dealerslink, you can get on there, you can punch in the parameters and boom, there it is. You can do the deal, you can do the dollar figures, and the [customer] is still sitting there."
Urness Motors' website says, "We want to make every customer that visits our dealership a customer for life, by providing above average customer services." Urness says his crew has gone as far as flying to Texas to retrieve a specific vehicle for a customer. Now that's commitment to customer service!
Urness recognizes that everyone is pressed for time, but he believes it's worthwhile for dealers to talk to a Dealerslink rep, sit down, and take it for a test drive. "I think you'd be remiss if you didn't," he added.
We're grateful for loyal customers like Urness Motors, and continually recommit ourselves to supporting auto dealers and associations across the country.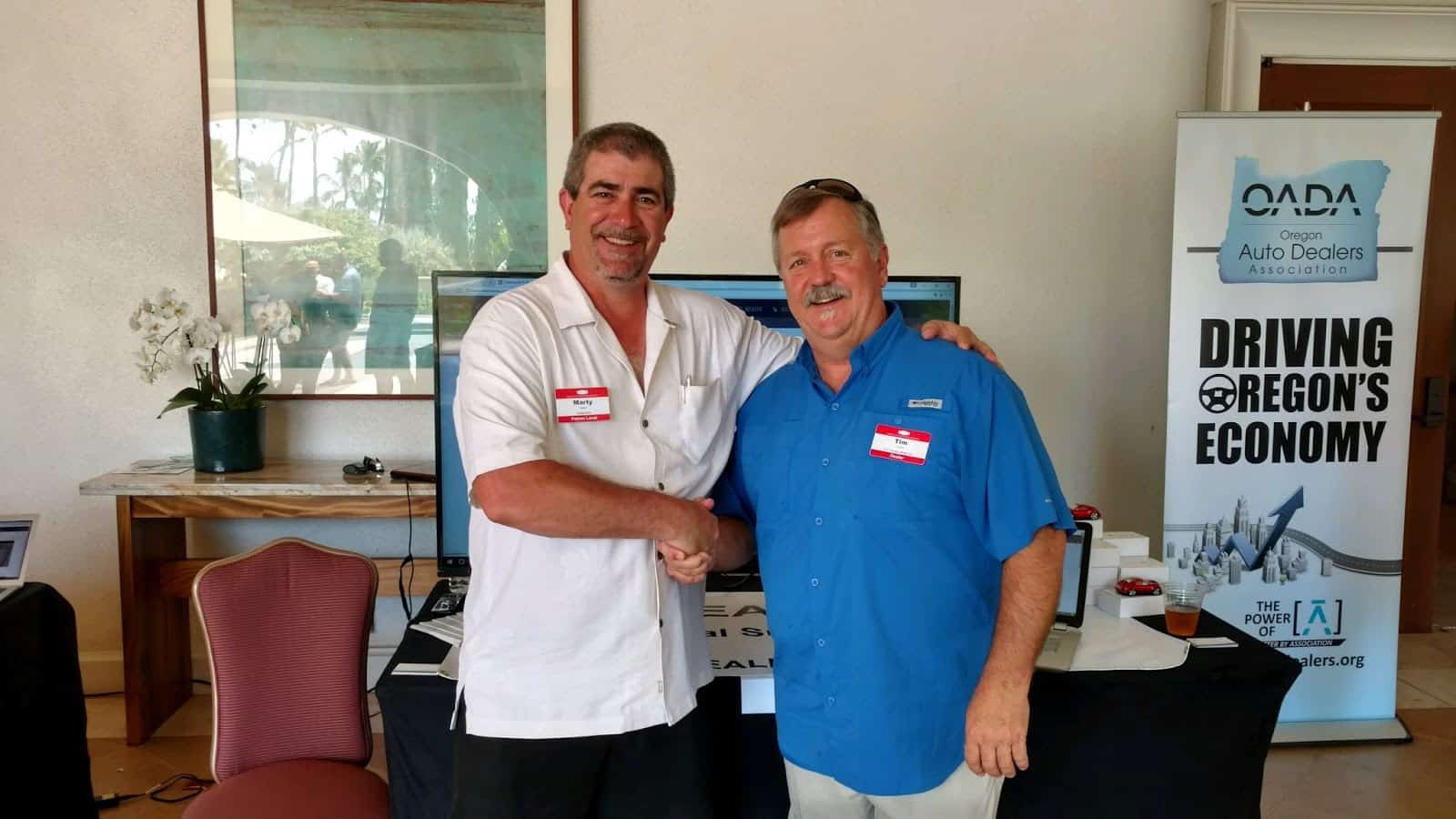 Dealerslink is a proud sponsor of the OADA Convention coming up May 6-9. Vice President of Sales Josh Dougherty and Northwest Sales Executive Marty Heard will be on hand to meet dealers and answer any questions they may have.
For more information on our full line of products, call 1-844-777-7872 or email info@Dealerslink.com.